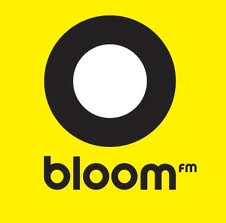 So far, the world has Pandora, Spotify, The Vault, Rdio, Slacker, Deezer, Songza, Rhapsody, the new Play Google Music and a ton of other streaming services (not to mention the impending iRadio service from Apple). But have you heard about Bloom.fm?
From TechCrunch:
The UK'sBloom.fm is a mobile-first music streaming service — it currently exists as an iOS app only — that launched four months ago out of the ashes of the deadpooled music social network mflow. Since then the service, which offers an innovative mix of free and paid tiers that start from just £1 per-month (~$1.5), has amassed 150,000 subscribers, growing 50% in the last month — though, tellingly, it isn't saying how many are free versus paid users.
Offering a catalog of 18 million tracks, the app can be used entirely for free in internet radio mode. There are over 150 curated stations and many more based on artist. However, these are streaming only and therefore don't support offline playback, a fairly important feature for a mobile music service. But it also serves as a natural dividing line. You want total control over the tracks you listen to and how, then you need to pay.