Ever hear of the BlingDex chart for rap videos?
Much of hip-hop and rap culture isn't about selling out. It's about cashing in and making it big. This is why many rap artists love load up their music videos with serious bling, competing to with each other to have the blingy-est clip of all time.
This is where the BlingDex chart comes in. The people behind it analyze hip-hop videos for displays of money, jewelry, expensive liquor, cars, and more and then tally up the value of all this conspicuous consumption.
Here's a recent BlingDex chart, which puts Lil Wayne's "Lollipop" comfortably in first place with a goods value of CAD$21,433,000.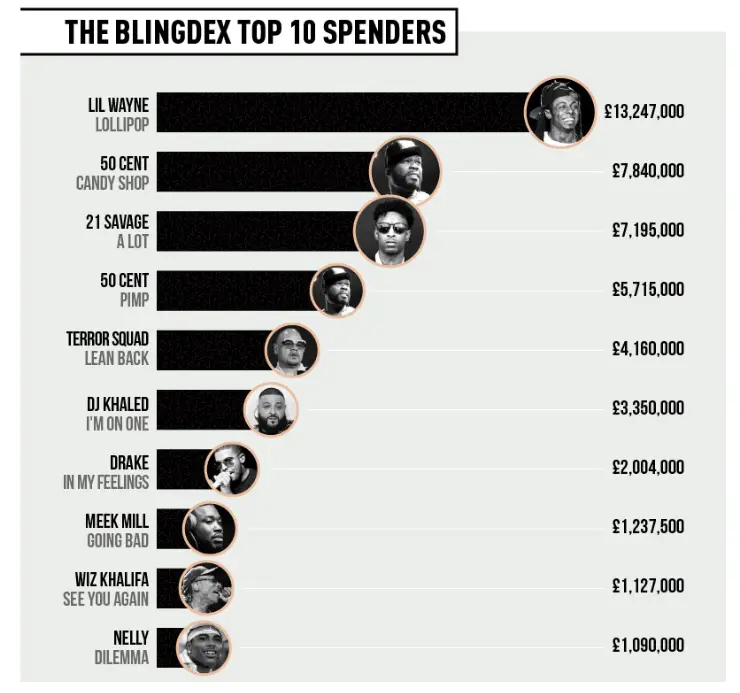 Take a look.
(Via Digital Music News)