Ever Wonder How Bono Manages to Do So Much Charitable Work?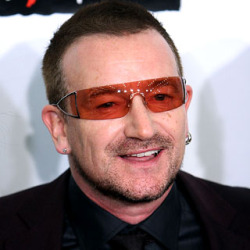 How does Bono find the time to do all that charity work with the demands and schedules of U2 always looming? Your answer is "Well, he has people to help him." Correct. But who?
One person is Leigh Blake–and she's remarkable. From Fast Company:
"Everyone's a starfucker, but I've never been afraid of celebrities," says Blake about her ability to recruit top names to donate their limited time to her work. And while she's never been an artist herself, her passion for music as well as her cause helps her make connections.
"Celebrities don't want to deal with suits in large-scale organizations, they want to deal with people of their sensibility. They look at my work with Red Hot, my documentaries–it keeps them safe, they know they're going to look good, and have someone to talk to that is of their tribe." She also has a world-class reference in Bono, with whom she's worked on a number of projects, and who's been spotted at events doing a hilarious, endearing impersonation of Blake and her legendary persuasive powers.
I think I'd love to work with this woman. Continue reading.