Ever had your favourite band cancel a gig on you at the last second? Then this video is for you.
It happens to every music fans. After months of sitting on tickets to a gig, making plans and maybe even shelling out for things like airfare and hotel, the show is suddenly canceled.
My worst-case scenario was a couple of years ago when the Foo Fighters were supposed to play at Wembley Stadium. My plane ticket and hotel booked had been booked weeks in advance and the other guys in my group had planned out a bunch of pre- and post-concert activities. It was going to be glorious.
Then five days before the gig, Dave fell off the stage in Sweden and broke his leg. Show canceled.
Some of the guys canceled the trip, eating some huge costs. A couple of us went anyway, salvaging whatever we could out of that weekend. We did all right, but it was still a huge bummer.
More recently, there was the Liam Gallagher/Richard Ashcroft show at the Sony Centre in Toronto which was called off about an hour before showtime due to some still unexplained electrical problems.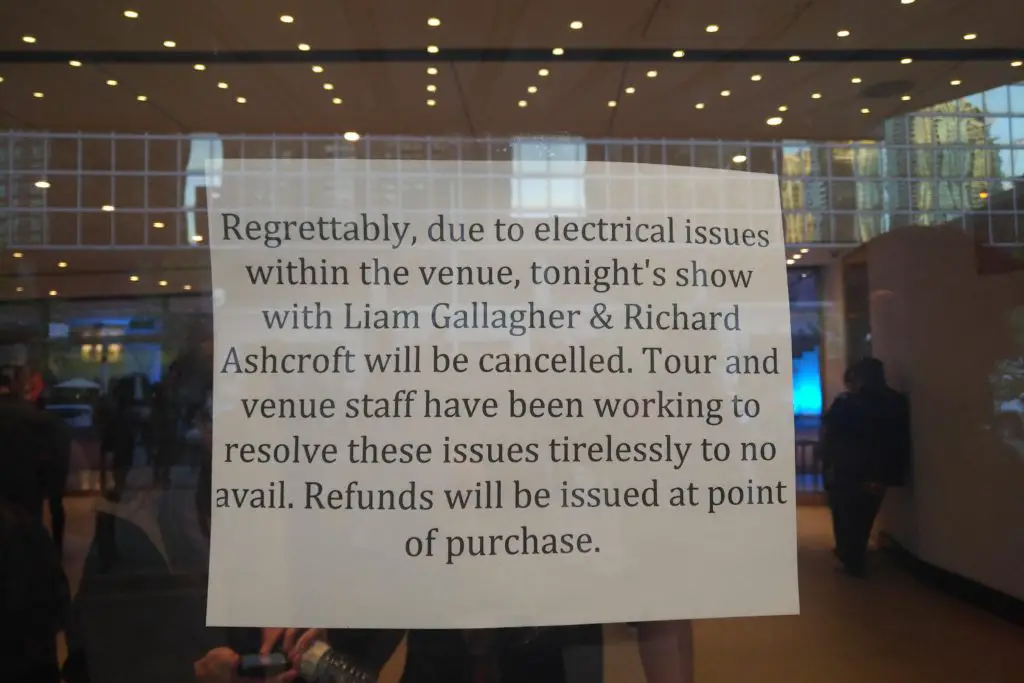 Anthony Hartsell has been there, too, most recently with a Peter Murphy show in San Francisco. He decided to channel his disappointment into this video. I think it'll resonate with anyone who's ever been stood up by a concert cancellation.