Every Musical and Electronic Gadget Resulted from What Happened 65 Years Ago Today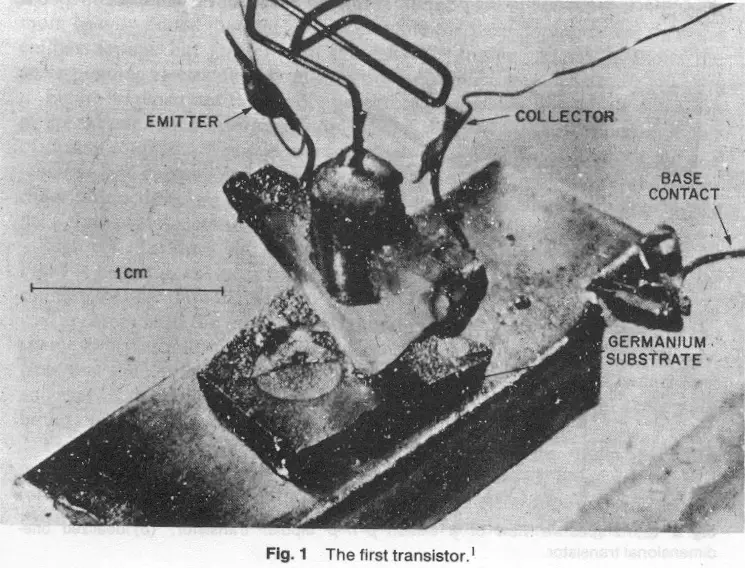 On December 16, 1947, a crew of Bell Labs boffins led by William Shockley turned on the first transistor. This tiny, efficient, durable, reliable piece of electronics is the foundation for every single electrical device that we use today.
Research into a vacuum tube replacement began as early as 1925, but it took 22 years to figure out how it could be done.