Everyone is Performing Albums in Their Entirety, Including Capt. Kirk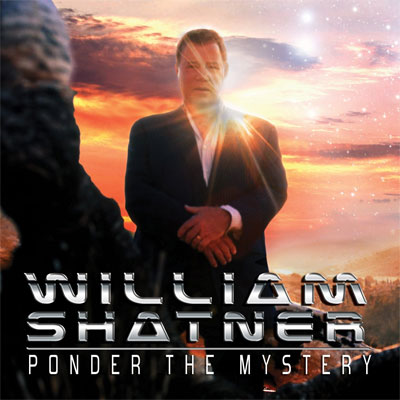 William Shatner has a new prog rock record coming out next month entitled Ponder the Mystery which features guest appearances from members of Yes (including Rick Wakeman) along with Steve Vai, Edgar Winter, Robbie Krieger of the Doors and, er, Vince Gill.
Now comes word that the Shat will perform the album in its entirety three times with help from musical collaborator Billy Sherwood.
10/23 – Hermosa, CA – Saint Rocke
10/24 – Agoura, CA – The Canyon Club
10/25 – San Juan Capistrano, CA – The Coach House
I have a meeting with Mr. Shatner at his LA office next Monday to discuss a business proposition. I may have to go back to LA for one of these gigs. Hey, why not?
(Via Vintage Vinyl News)