Everything in Canadian Rock Is Alright with The Glorious Sons (and The Beaches)
Before I start my quick recap of The Glorious Sons and The Beaches at Toronto's Scotiabank Arena, have you seen this recent stereotype reinforcement about how Canadians tend to use more polite language on Twitter compared to our US counterparts?
I bring this up because I was all ready to playfully slag Kingston's new favourite sons, not feeling the five-member band had quite earned the right to grace its spacious confines after only a pair of albums plus an EP. There has been an obvious void in Canadian rock since, well, that other group from the "civil and creative community with a proud past" played their last show in 2016. Aside from the odd Billy Talent and Bryan Adams, not many homegrown acts with guitars at the forefront have been allowed to headline shows there between Maple Leafs and Raptors games these past two and a half years. So you'll excuse me if I went in with my eyebrow admittedly raised over the prospect of them filling the joint.
Turns out The Glorious Sons are pretty awesome live, and that I don't mind being proved wrong. Sometimes.
Yes, they've definitely benefitted from the limestone path paved by the Hip – their second encore song was "Gordie", for cryin' out loud – but the heartland-sounding rockers seem to be in the middle of a perfect storm where the need to create new stars is crashing head-on with a still-intense wave of sentimentality. These Glorious Sons are no coattail riders; they earned every single fan who packed the lower bowl and floor of that arena venue through busting their proverbial asses and making honest-to-goodness connections. While I was busy wondering how I had slept on them for this long, those fans were belting out the lyrics to "White Noise", "Mama" and "Heavy". It doesn't hurt they have a charismatic frontman in Brett Emmons, who even if he was dressed as if Kid Rock had been invited to the Met Gala in a mismatched adidas jacket and orange pants, you thoroughly believed when he sang "Everything Is Alright" directly at you. OK, you couldn't really see his eyes through a mop of stringy hair, but hopefully you get the idea.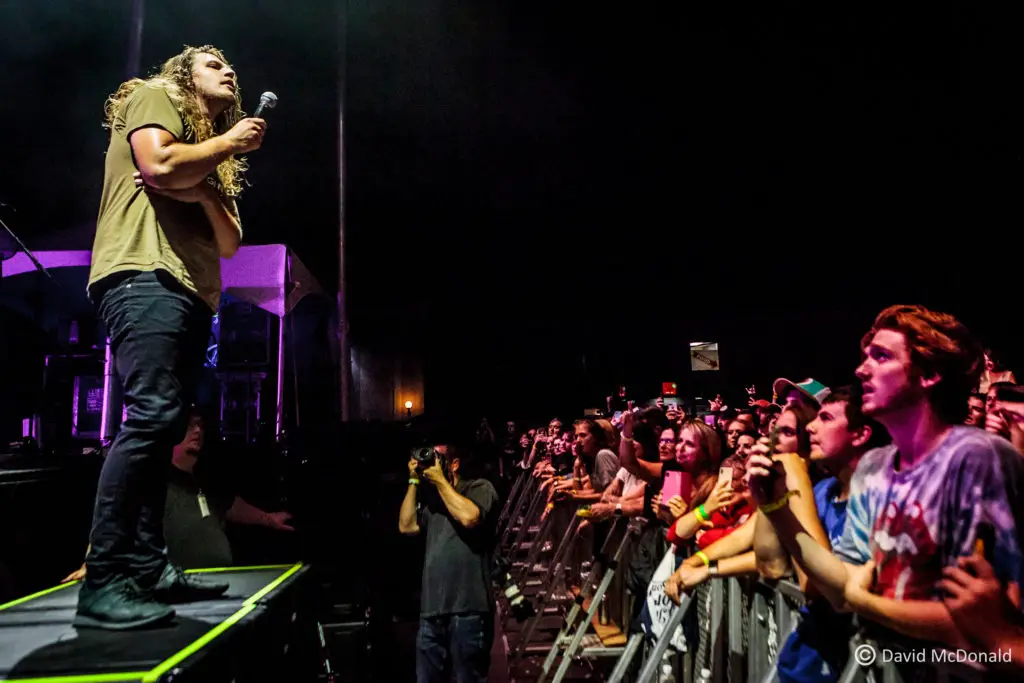 Although I have to say, there is something a little wrong about mouthing along about how you want to buy a sawed-off shotgun in 2018 on oxycodone, but goshdarnit if "S.O.S." isn't an addictively catchy tune.
And what more can be said regarding the incredible year the young ladies in The Beaches have had? I'd say they deserve some time off after touring nonstop behind 2017 album Late Show. The fact they came out with a new single in "Fascination" and are performing it as often as it's being spun by radio stations suggests even bigger things are on the way, which is great news for the twentysomethings, appreciators of solid rock such as myself, and a domestic industry that can say its future is in pretty good hands.