Everything is Connected: 08 November 2012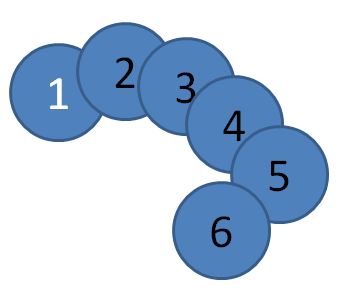 [Brent Chittenden connects unusual dots in an unusual way. – AC]
Welcome to Everything is Connected, the column that's like going down the rabbit hole and coming out to a magical wonderland of useless knowledge. This week we explore the connection between Nine Inch Nails main man Trent Reznor and the classic Canadian television show, The Beachcombers.
Like most now famous musicians, Reznor played in numerous bands before he made it big. One of these bands was a synth pop band called The Exotic Birds. Nothing really came of the band while Reznor was a part of it other than an album and a small appearance as a fake band in the Paul Schrader film, Light of Day.
Light of Day isn't very remarkable in terms of film either but Paul Schrader was a screen writer on numerous classics like Taxi Driver. Much later after Taxi Drive, Schrader directed Auto Focus, a bio pic on the…er… interesting life of Hogan's Heroes star Bob Crane.
Bob Crane made a big splash on television with Hogan's Heroes but after the show about soldiers in a German POW camp ended in 1971, he had a tough time finding work. His life tragically ended in a murder the remains unsolved.  But before that, Crane made a last television appearance on Celebrity Cooks with host Bruno Gerussi who is best known as the gruff but lovable Nick Adonidas in The Beachcomers.
Reznor – Schrader – Auto Focus – Crane – Gerussi – Beachcombers!
Do you have a connection for us? Please, drop us some ideas in the comment section below.
*CORRECTION
Last week I got a wire crossed and reported that Senator Joseph McCarty was part of the House on Un-American Activities and unfortunately I was mistaken. While McCarthy was an anti-communist and resorted to a lots of tactics that were questionable at best, he wasn't directly involved with the House at the time. So last week's diagram should have went
Keidis – F.I.S.T. – Jewison – Fidler – Mostel – House on Un-American Activities.