Everything is Connected 14 March 2013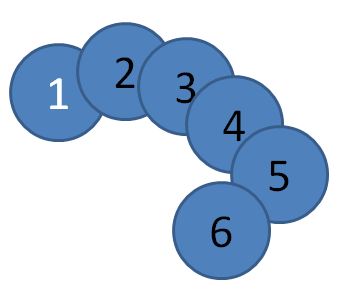 Welcome to Everything is Connected where it's like Connect 4 but with more musical aspirations… and usually one or two more connections.
I'm back from my weekend of nerdiness and decided to go a little random this week and take a playlist, check on it randomly and go with that band down the rabbit hole of connections. This week I landed on Public Enemy.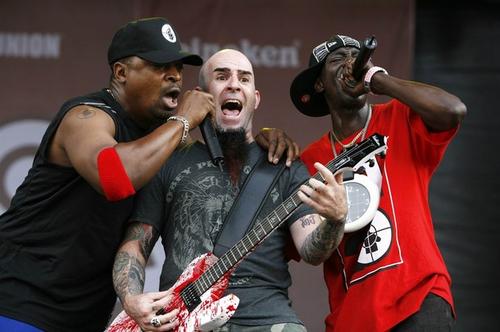 PE are having a good year as they will be inducted (deservedly so) into the Rock N Roll Hall of Fame and were one of the first hip hop acts to crossover with rock fans in a major way with their team up with Anthrax, "Bring the Noise".
Anthrax are one of the few thrash bands from the 80's still making music and probably the most recognisable member is guitarist Scott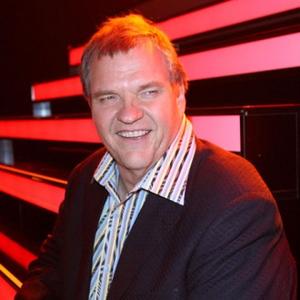 Ian. Scott's also played in Stormtroopers of Death, appeared on a VH1 in various capacities and is married to a women named Pearl Addy. Pearl is a singer and songwriter herself and it seems performing runs in the family as her dad is the one and only, Meat Loaf.
Now what a lot of younger fans might not realise is that Meat Loaf got his start in musicals. He even appeared on Broadway with the musical, Hair. But it was on a musical with future collaborator, Jim Steinman where Meat Loaf worked with Fred Gwynne.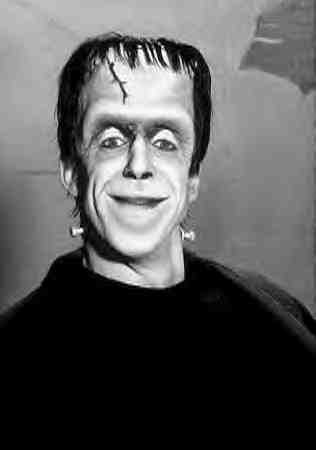 Yes, Herman Munster appeared with Meat Loaf in "More Than You Deserve", a musical about the horrors of the Vietnam war. Beyond The Munsters, Gwynne is probably best remembered for Car 54, Where Are You and as the judge in My Cousin Vinny but I shall forever remember him from my childhood as Jud Crandall from the film adaptation of Stephen King's Pet Cemetery.
I still like this movie. King's a big music fan (occasionally play in a rock band for charity) and he managed to get one of his favourites to do the closing credits theme. The Ramones. Now this song is kind of hated by some fans but for me, I love it for better or worse.
Now for those of you who like to keep track of these things, this week's chain goes:
Public Enemy – Scott Ian – Meat Loaf – Fred Gwynne – Stephen King – The Ramones
If any of you have a suggestion for a chain or even just a starting point, feel free to drop it in the comments below!