Everything is Connected 20 June 2013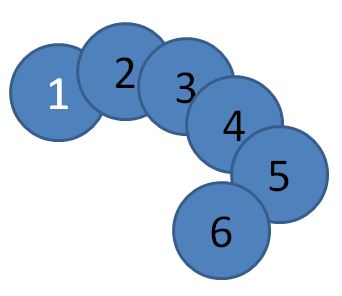 By Brent Chittenden
A few weeks ago I was challenged to see if I could connect Anne Murray to Nicki Minaj within six steps of seperation. I was actually able to piece this one together fairly quickly. So for Elladee, here is Anne Murray to Nicki Minaj.
Anne Murray has had a pretty prolific career and made a ton of album but after being away from recording for a few years, in 2007, Anne released Anne Murray Duets: Friends And Legends. The duets are made up of a really interesting cross section of popular music. Celine Dion, Shania Twain, Indigo Girls, it's really an eclectic mix of artists. But where our connection comes in is the cover of Daydream Believer she does with fellow Canadian, Nelly Furtado.
Furtado has also worked with a lot of interesting people including members of Swollen Members, The Philsopher Kings, Jurassic 5, Chris Martin from Coldplay and on her album Loose, Nelly utilized the tallents of producer Timbaland (who has popped up before in this column). In fact, Timbaland is credited with a good portion of that albums success as he helped Nelly change up her sound and give it a bit of fresh air. And Timbaland has worked with everyone… including Lil Wayne.
Lil Wayne is probably one of the hottest names in popular hip hop at the moment and on the itunes version of his album, The Carter IV, Lil Wayne used Timbaland as producer on a track called Up Up And Away. Like a lot of today's hip hop artists, Wayne is not shy about have guests on his album nor is he shy from appearing on other people's albums, including Nicki Minaj's Pink Friday: Roman Reloaded.
So for those trying to keep track, this week's chain of connections goes:
Anne Murray – Nelly Furtado – Timbaland – Lil Wayne – Nicki Minaj
Have a challenge for me? If so, please leave a starting person and and end person in the comments section and I'll see what I can do!