Everything is Connected 28 February 2013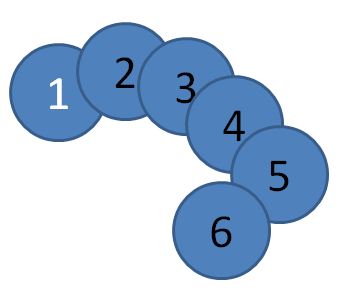 By Brent Chittenden
Welcome back to Everything is Connected and due to a comment from last week, it seems everything can be connected to acting.
Eric Newby wrote in with this:
And then of course Bryan Adams was born in Kingston Ontario, and funny enough, Dan Aykroyd SAYS he's from Kingston when he introduces the Tragically Hip the first and only time they are on SNL (he's from Ottawa) and Aykroyd was of course Elwood J. Blues in the Blues Brothers whose backing band had a drummer named Willie Hall who played drums on the theme from Shaft which was, as you say, penned by Isaac Hayes.
Which is a great chain of connections leading back to our original. But it got me thinking and I thought I would see where the chain goes if I expand upon it a little more. Dan Aykroyd is an actor and musician from (sort of) Kingston, Ontario who knows The Tragically Hip. You know who else that sounds like?
Hugh Dillon.
Hugh Dillon is known more to a younger generation as Sgt Ed Tucker Lane on the television series, Flashpoint but to me, Hugh Dillon is one of the top 5 best frontmen in Canadian Rock for The Headstones. But while Hugh was in the Headstones (the first round. They broke up and currently have reunited) he appeared starred in the film Hard Core Logo. Probably the only film to realise what it's like for a touring band in Canada, Hard Core Logo featured a few cameos by other rock celebs including Joey Ramone.
Now currently in post-production is a film about CBGB's and Joey is one of the characters in the film portrayed by Joel David Moore. Moore is probably best known for his work as the weird intern Colin Fisher on Fox's crime series, Bones and in my mind, assuming they got the hair right, he's a great choice to play Joey. One of his co-stars happens to be a musician in real life as well as on film as Taylor Hawkins, drummer for the Foo Fighters is playing none other than Iggy Pop.
So from last week had:
Isaac Hayes – Scatman –Casey Kasem – Sting – Bryan Adams
And then we add Eric's additions:
Bryan Adams – Dan Ayckroyd – Tragically Hip
Followed by:
Hugh Dillon – Joey Ramone – Joel David Moore – Taylor Hawkins
Now… I wonder how much further you could travel down this rabbit hole. That's where you come in dear readers. Your challenge, start with Taylor Hawkins and give me five more connections in the comment section below.
Ready? GO!