Everything is Connected 31 January 2013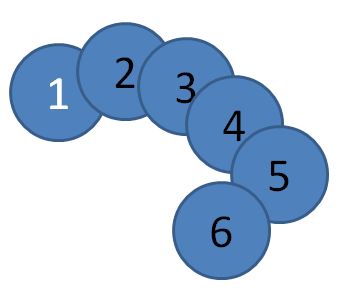 By Brent Chittenden
Welcome to Everything is Connected, where we delve into the mysteries of rock trivia and spelunk pop culture trivia for a puzzle box of awesome. This week's theme finds us going through a few people doing things that they aren't really known for. We go from hardboiled fiction to song writing royalty to alternative statesman and even a Cosby kid thrown in there and a modern rock hero.
One of the reasons I write these is because I love following clues and mysteries. I love mystery novels and crime fiction and one of my all time favorite writers is a guy named Andrew Vachss. His novels are more modern pulp or crime fiction than anything else and they are great reads. As with most great writers, a lot of Vachss passions bleed on to his pages including Vachss love of the blues. His most popular character, Burke, listens to the blues, songs get mentioned in various novels, Vachss has even tried his hand at song writing.
But to his credit, Vachss didn't go at it without some advice. He has often credited his song writing knowledge to his friend, Doc Pomus. Pomus is one of those song writers that everyone has heard songs he has written. This Magic Moment, Save the Last Dance For Me, Viva Las Vegas and tons more. To go over the achievements of Doc Pomus would take several hundred pages but one of the things a lot of people might not know is that Pomus helped a young man named Lou Reed break into the music industry.
Reed has become one of the most influential people in rock, especially towards the alternative genre and with this influence, Reed has shown up on tons of other people's albums as well recording his own music and he's also made the occasional film appearance, usually playing himself. He's done this a few times for director Wim Wenders including the film Palermo Shooting. Palermo Shooting also featured actress Milla Jovovich playing herself.
Milla is probably best known for her work on the Resident Evil films but in 1994, Milla released an album called The Divine Comedy, which is quite good. The first video she made for it (although ultimately not used) was a video for the song, Gentleman Who Fell, which featured actor Harry Dean Stanton and was directed former Cosby kid, Lisa Bonet.
At the time, Bonet's husband was rocker Lenny Kravitz who has been finding some success as of late as an actor in such films as The Hunger Games.
So in total we've got a novelist who has tried writing songs, a musician who done some acting, an actor who tried directing and another musician giving acting a go. Maybe I should try something different too, maybe cheese making like Alex James from Blur…hmmm…
This week's chain goes:
Vachss – Pomus – Reed – Jovovich – Bonet – Kravitz.