Everything is Connected 8 August 2013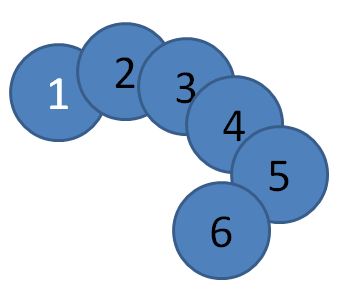 By Brent Chittenden
Welcome back to another installment of Everything is Connected, where we're kind of like the the hadron collider of musical connections… or something like that.
So far, the best album of the summer (in my humble opinion) is Daft Punk's Random Access Memories. It's a really interesting piece of work as it's a band, mostly known for their electronic music, working with a live band on a majority of the tracks. The biggest surprise being the song Touch which features Paul Williams.
Paul Williams currently serves as the president of ASCAP and has written a great amount of tunes you've heard like An Old Fashioned Love Song, We've Only Just Begun and The Muppets' Rainbow Connection. I was surprised to learn that Williams also voiced The Penguin in Batman The Animated Series along with another Batman regular, Brock Peters.
Brock Peters was a great actor who had roles in To Kill A Mocking Bird, Soylent Green, and also had a career as a singer (he appeared as a background vocalist on Harry Belafonte's Banana Boat Song). But to nerds like me, he will be remembered as Lucius Fox on Batman the Animated Series as well as Admiral Cartwright in Star Trek IV and VI. Star Trek is an interesting place for casting because they will use actors in other parts in other series. Despite a prominent role in VI, Peters ended up as Sisko's father in the series Star Trek Deep Space Nine. Peters wasn't the only musical talent to be featured on DS9 as the godfather of punk, Iggy Pop had appeared on an episode.
Pop has actually done a fair amount of acting and voice work over the years and one of the odder roles was the voice of Lil' Rummy, an animated Little Rascals-esq version of Donald Rumsfeld in the series Lil' Bush.  The show only lasted two seasons but in one episode there was a character of a drug company CEO played by Phil Lesh.
Lesh of course is a founding member of The Grateful Dead. So drug company CEO… well I guess it fits.
This week's chain is:
Daft Punk – Paul Williams – Brock Peters – Iggy Pop – Phil Lesh
Do you have a set of connections we should know about? If so, please leave it in the comments below and mayb we'll spotlight it next week!