Everything is Connected 9 May 2013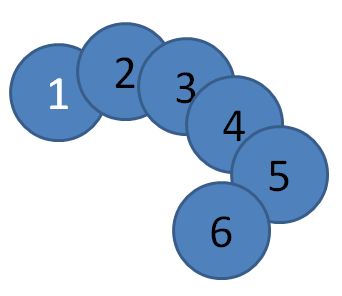 Welcome to Everything is Connected where we try to prove that… er… that everything is connected… yes then, let's get to it!
I love a horrible movie just about as much as I love a good movie and if you were a child of the 80's you more then likely remember a film called Howard the Duck.
Based on the Marvel comic book character (although loosely based is probably a better description), Howard the Duck was a box office failure and it's not hard to see why. It sort of aims at teensager but other parts are squarely aimed at adults and generally, it's horribly written. As with other films of the time period, there is a new wave / rock band in the film with Lea Thompson (Back to the Future) as lead singer. But what a lot of folks don't know is that most of the songs were written by Thomas Dolby.
Yes, Thomas Dolby most famous for his song "She Blinded Me With Science" has the… notoriety of working on the band music for Howard the Duck (including the theme song which he wrote with George Clinton… yes Parliament Funkadelic's George Clinton) but beyond being a solo artist, Dolby is the musical director for the TED Conference, helped develop ringtone software found in a lot of our cell phones and was a session musician on some albums you might no expect. Like Def Leppard's Pyromania.
Pyromania was the album that really set the stage for Def Leppard to become huge in the 80's and 90's. If you go back and listen to it now, you can hear the formula that ended up creating a huge success with Hysteria quite clearly. Beyond working with one another, Def Leppard also have something else in common with Thomas Dolby. They too had music on the soundtrack of a pretty horrible movie. In Leppard's case it was Last Action Hero.
Much like Howard the Duck, Last Action Hero is a film that doesn't know what it wants to be. Some points it has humor for kids, other points, it's directly aimed at adults and neither demographic liked it. Last Action Hero became a rather large flop and kind of a sore spot in Arnold Schwarzenegger's career. The film did have a half decent score though courtesy of Michael Kamen.
Michael Kamen (in my opinion) is one of the more underrated film composers of our generation. He did the score's to Brazil, The Dead Zone, X-Men, What Dreams May Come and many more but Kamen also had an incredibly strong connection with rock having done orchestration on Pink Floyd's The Wall, Rush, Bryan Adams, Queen and a ton of others but what his will be remembered for in the world of metal is the conductor and arranger of the S&M concerts with Metallica. The band had previously worked with Kamen on Nothing Else Matters (from the Black album) and years later it turned into the S&M concerts with a large amount of their catalogue going symphonic.
So for those of you wanting to keep track, this week's chain goes:
Howard the Duck – Thomas Dolby – Def Leppard – Last Action Hero – Michael Kamen – Metallica
Do you have a chain we should know about? If so, please leave it in the comment section below and we may use it in a future edition!