Ex-Ravers Seek to Archive the Analogue Era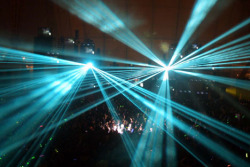 From the BBC:
In a modest house in Chicago's Bridgeport neighbourhood, an antique library filing cabinet holds hundreds of old cassette tapes. Many have handwritten labels, some two decades old.
The cabinet stores the raw analogue material for Ravearchive.com, an online project aimed at preserving and distributing the DJ mixtapes, party fliers and fanzines of the 1990s US rave scene.
The site's founders – two ex-ravers who have gone decidedly straight – hope their collection will allow older fans to indulge their nostalgia for the scene, while exposing a younger generation of club kids raised on dubstep and grime to the origins of those genres.