Expect to See Apple's iTunes Radio in Canada Long Before Pandora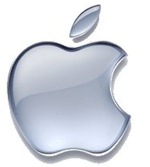 That's the opinion of Bloomberg, anyway. I based on what I've learned over the last couple of weeks, I completely agree. Pandora is in no hurry to come back to Canada while Apple is moving full steam ahead with the rollout of iTune Radio in Canada, the UK and other English-speaking territories.
When? Probably early 2014.
From the looks of things, Apple is following the same roadmap as they did with iTunes: slow, incremental rollouts with the ultimate goal of bringing the service to more than 100 countries.
And it's more than just licensing issues. Apple also neeeds to sign up advertisers for iTunes Radio and that takes time. More details here.
Meanwhile Beats says it'll launch its new Beats Music music streaming service (codenamed Daisy) in the US within the next couple of months. Learn more about that from The Next Web.