Facebook and iTunes Team Up on Gift Certificates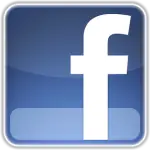 Just in time for Cyber Monday, Facebook announced a new partnership with iTunes. From TechCrunch:
Facebook and Apple deepened their alliance today, as Facebook Gifts is starting to sell iTunes digital gift certificates. Upon purchase, Facebook users can suggest what music, video, or apps their friends should spend their $10, $15, $25, or $50 credit on. By adding one of the world's most popular presents to its Gifts store, Facebook Gifts could boost sales and split the 30% margins with Apple.
What the actual revenue split is remains a secret. We do know there's no shipping costs for either partner to pay for, and Apple typically taxes content and app creators a 30% to be sold in iTunes.
This is the latest move tying Facebook and Apple together after the social network was baked into iOS 6, and Facebook sharing buttons and social context (friends' faces next to things they bought) were added to iTunes. If today's integration is a success, it could create a virtuous loop where Facebookers buy iTunes credits for friends, who buy media or apps and share news of their purchases back to Facebook.