Facebook/Spotify vs. iTunes: This Could Be Epic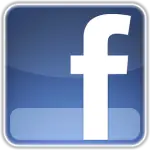 Here's an interesting take on the future of digital music from The Next Web.  The author's contention is that what iTunes did to the old label system is what a Facebook/Spotify alliance will do to iTunes.  He makes some good points.
Digital music has transformed year after year since Shawn Fanning brought us Napster in 1999. The service allowed you to easily download music in MP3 format that you hadn't paid for. Needless to say, the record industry wanted to shut it down immediately. It took them two years to do so.
By 2001, the "damage" was done. People realized that they shouldn't have to pay over ten dollars to buy a CD for a song or two that they wanted to listen to from time to time. The record labels completely missed the point, and so did the outspoken band Metallica. Thousands of artists, mostly independent, saw the power that Napster brought to us. On demand music listening and sharing could indeed generate revenue. In near real-time.
…I've been using Spotify for a few years now and am extremely passionate about music. I've not once felt a close connection to iTunes, and it wasn't always about the money. The friction and lack of innovation in socializing music made it feel sterile to me. Spotify has changed all of that.
Apple should be working on bringing iTunes up to speed, because it has felt like a dinosaur for years. Almost as much as the record player feels like now.