Famed Prog Rock Artist Suing James Cameron
If you're at all familiar with the artwork that adorns many prog rock albums (Close to the Edge by Yes, The Magician's Birthday from Uriah Heep, everything Asia ever did and dozens more), you know the work of Roger Dean. His stuff is pretty fantasical.
He's now suing James Cameron over some of the images in Avatar. Can you see why he'd be a little irked?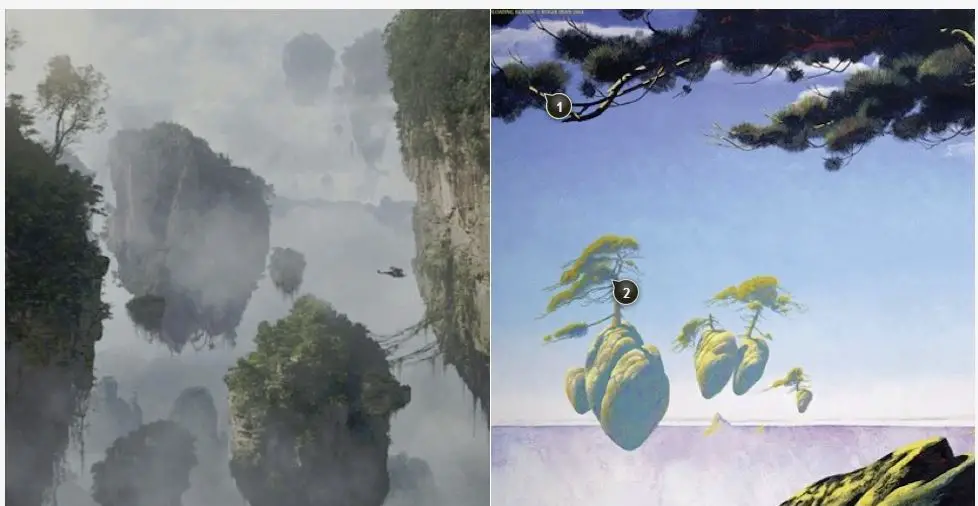 Avatar vs. Roger Dean. See?