A Fan's Perspective of the 2017 Junos, Part 2
[Emily Plunkett was given free rein to roam the Junos. The first part of her report can be found here. – AC]
In the whirlwind that is national awards shows, it's inevitable that I'd learn a lesson or two.  Here's one.
Lesson learned: Just because you don't get invited to that all-inclusive after party doesn't mean you won't attend something just as, if not more, special.
As the complete novice journalist and photographer that I am, it can be really easy for me to get swept in the grand, romantic idea of the fast paced life of a reporter; especially after my last experience at the Junos. At the time I was still a student and 100 per cent green to the experience. Although I quickly learned it wasn't all glitz, I was thoroughly impressed with the open bar for the members of the press and just being in the press room at all. In the midst of the flurry of activity that week was, I said yes to just about everything that came through my email inbox – including an invite to a major label after party that I didn't realize was a very legitimate thing until I stepped onto their red carpet at Metropolitan on Sussex Dr.  That night I came face to face with members of Simple Plan, Blue Rodeo, and Epic Meal Time (remember them?).  For the aspiring music journalist without much experience, I was stunned. I still can't walk past the restaurant without thinking about it, even five years later.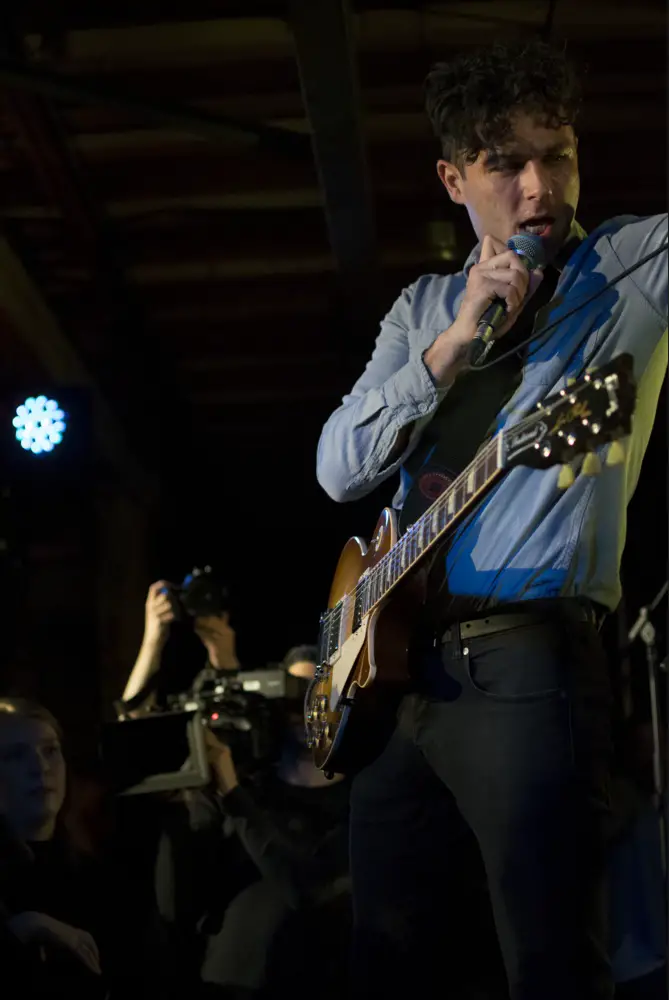 Fast forward to now. One of my grand ideas was to recreate that one story behind the major music label party. It's been a bit of a hard road these past few years, and I wanted to know if I could do it again.  While I'm at it, I would be able to compare the experiences  But, as time passed this week, I found that my inbox was quieter this time around, and there was no invite to that label party – even though I know for a fact others got it.
Around the time I began to accept my fate as after-party-less, I got an invite to what was called Playlist Live: Canada's 150th, presented by olè, a music rights management firm. I had no idea what it was about, or really who was putting it on, but George Stroumboulopoulos' name was attached. I figured it might be a bit of a gamble to RSVP to it without more information. But the address in the email was very near my house in Gatineau, so if things went horribly wrong, I could just walk home and rest up for the next day. I would have to ditch the fancy welcome cocktails at the National Gallery an hour into it, and skip the Juno Cup game entirely, but the trade off possibilities were too interesting to ignore.
And then olè sent another email about half an hour before I arrived with the names of people who were going to show up. Arkells. Billy Talent's Ben Kowalewicz. Jim Cuddy. Fred Penner. Whitehorse. Sam Roberts. Sloan's Chris Murphy – now there was a name I wasn't expecting to see this weekend!  There were also quite a few names that were unfamiliar to me, such as William Prince, Tasha the Amazon, Michee Me; and something called Feltworth was to open.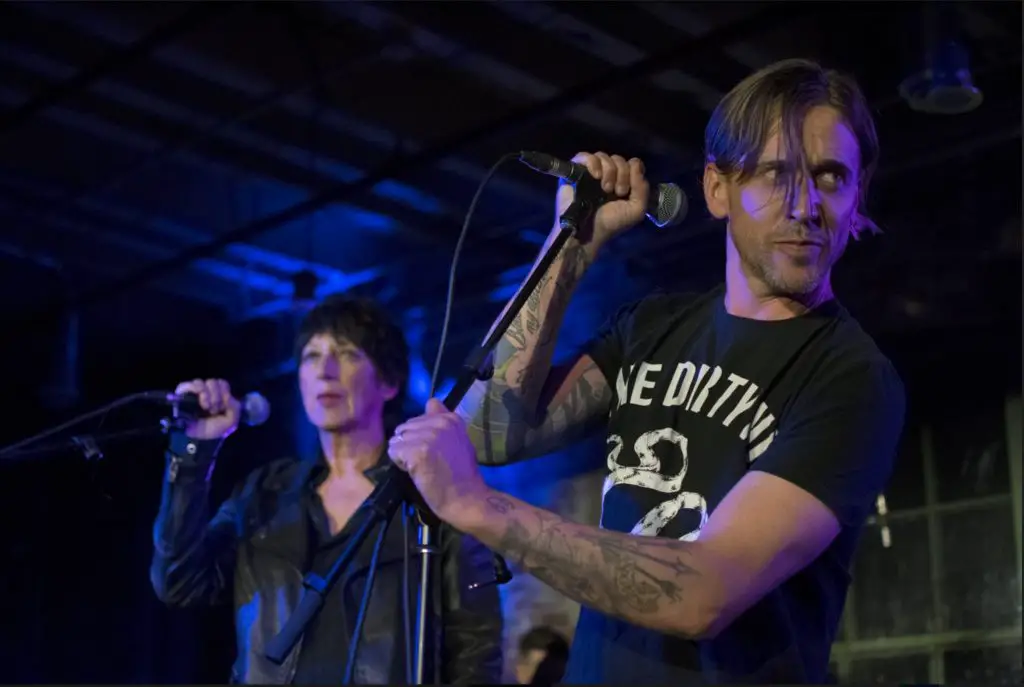 So I get there, just in time to see Chris Murphy walk in with Jay Ferguson (What?!), and to figure out the $20 I brought for drinks was useless because the bar was open.
To say this show was badass doesn't even remotely come close to describing what I witnessed. It was Ben Kowalewicz performing Neil Young's Ohio as a duet with Rough Trade's Carole Pope.  It was the epic rap battle between Tasha the Amazon and Michee Me. It was the Tenors showing up to perform a tribute to Leonard Cohen.  It was the only chance I got to watch the Arkells properly all weekend and what did they do? Cover Bryan Adams.  
And this Feltworth group? Well, they're a puppet band. Literally puppets, like a rock and roll Casey and Finnigan – but with the singing voice of a certain Sloan frontman. They came back to open the next set with Fred Penner. They sang Spinning Wheel by Blood Sweat and Tears. I have followed Sloan to almost 25 shows in the past 15 years; I'm amazed I got to see this.  
Behind me, Rob Baker and Paul Langlois wandered the crowd as Jim Cuddy performed Bobcaygeon. Kardinal Offishall was back there somewhere. As a child of late '90's MuchMusic, my heart absolutely burst with joy to see Strombo be just the biggest music fan I've ever seen; and be the warmest fellow when I just couldn't leave the party until I shook his hand.  
The Rolling Stones once said you can't always get what you want.  I walked home that night with exactly what I needed.