A Fan's Perspective of the 2017 Junos, Part 3
[One final report on correspondent Emily Plunkett's experience at the Junos. – AC]
Observation: I forgot how much I adore Canadian music.
I'm pretty sure that goes without saying for a lot of music fans in this country; but I think a lot of folks in this day and age either take it for granted that we have such a vibrant and diverse scene, or forget to take the time to truly appreciate what we have.  
It's really easy to get caught up in the corporate side of any awards show such as this.  It definitely comes with the territory, and I probably shouldn't complain…but the over-commercialization of the Junos in recent years has sucked quite a bit of soul out of this very Canadian celebration, in my opinion. But this music fan learned very quickly that once the music started, any branding took a backseat and the overwhelming feeling of patriotism made it easy to tune the corporate side of it out and just focus on the music.
There were some extremely important artists in Ottawa last weekend that took every chance they could to play.  Regardless of where it was for, they just wanted to play. After hearing about this lounge-thing set up at a neighbouring hotel, I was under the impression it was going to be a spot for media types to work and get things done; all while interacting and networking with other media types.  I was quite wrong.  There was an open bar and free food (unfortunate for me because I stopped off at Tim Horton's for a cup of tea before I checked this thing out – remember, I thought I'd be able to work). There were tables with manicurists, make-up artists and hairdressers.  And there was a stage, featuring Jim Cuddy, singing the Blue Rodeo classic, "Try".  I think I heard that song come out of his mouth at least three times all weekend, and I swear he would have shown up to a letter opening if you invited him.  But it didn't matter one bit. The crowd in the room knew the song word for word. Hell, I knew the song word for word and three days later, I'm not finding myself burnt out from the implanted earworm. The crowd was just so happy to be singing Blue Rodeo classics, that the schmoozing took a backseat.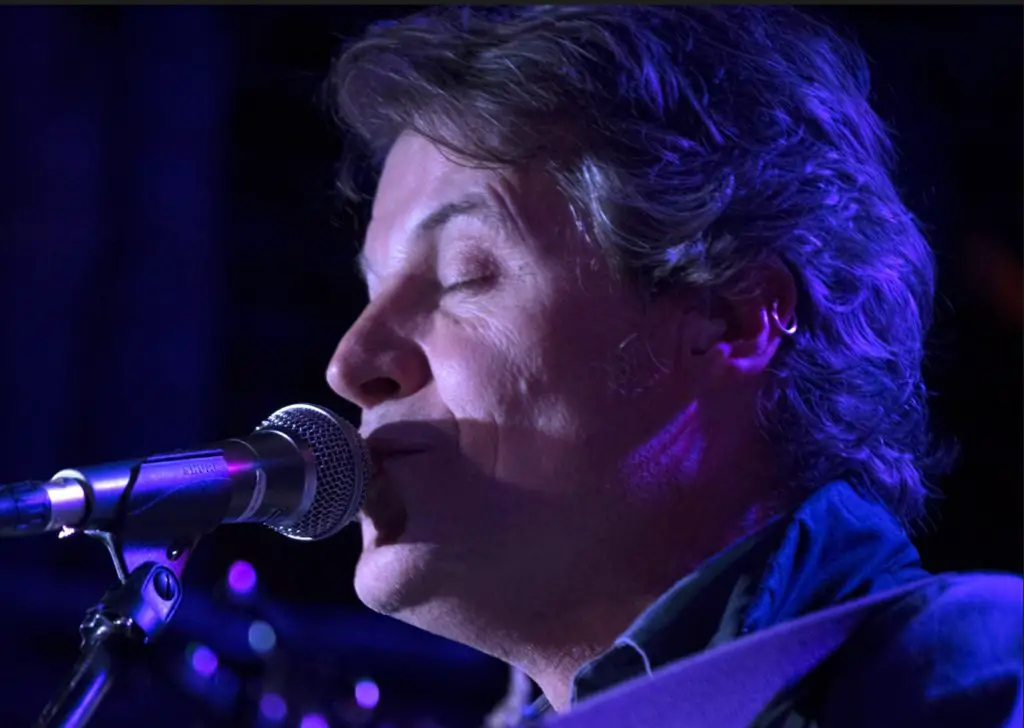 And you know, you'd think I'd be sick of seeing Jim Cuddy show up and sing so often this weekend, but I just didn't. I basically figured out that if he had hosted a three-day long Blue Rodeo singalong, I would have ate it up.  They are timeless, and are right up there with the Tragically Hip, Leonard Cohen and the Band as music Canadians can sing around a campfire. After watching Arkells play, I was just so happy to see Canadian rock back in the forefront.  I watched the Tenors cover Leonard Cohen in a warehouse and they had everyone in their grasp. Folks were completely free to celebrate our music, and I was a part of it.
As I began writing this, Alan posted a video by Ed the Sock, who explained MuchMusic's fall from grace. The video was a flood of memories for anyone blessed to have been in high school during the channel's glory days. In striking coincidence, this video was posted after I got to shake hands with both George Stroumboulopoulos and Rick Campanelli. It made me really miss outlets like MuchMusic that seemed to celebrate Canadian music for the sake of celebrating Canadian music.  But then I remembered I created my own mini-MuchMusic experience this weekend – and I f*cking loved Canadian music for the sake of loving Canadian music.
The final lesson learned: Just because you don't get invited to that exclusive after party doesn't mean you won't attend it anyway.
All week, I kept trying to convince myself that I didn't need to go to that after party, that it wasn't necessary to my amazing time.  To be fair though, after that Playlist party Friday night, I did leave extremely satisfied with life and would have been cool with whatever came next.
I forget who it was, but at least one person in the photo room of the Canadian Tire Centre put it in my head that I should just show up at Lowertown Brewery and see what happens.  I thought it would be a stretch, especially since I was being driven back to downtown Ottawa by a friend attending the big show and, well, you can't just ditch someone while you go massive party.  I warned my friend that there was a slim chance I'd get in, and if I did, then it was still unlikely he'd get in.  The odds were stacked as far as I knew, but I was empowered for some reason; so I instructed my friend to head to the Byward Market to give the label party a shot.
I got there.  I was completely honest with the bouncers and security – I was in the press room all weekend, didn't get the invite and was severely jealous of my colleagues bragging – and the fellow beside me was my designated driver. They pondered a bit, asked my outlet, and then noticed a specific media pass around my neck for the night of the broadcast. Not only was I in, they let my buddy in. I might have strutted in there a bit prouder than I did the first time back in 2012.
The entertainment for the night was kind of run of the mill at that point (Jim Cuddy again?! He's singing with Ben Kowalewicz this time? *sigh* I'll allow it!), but because I made the effort of getting a friend in, I was able to see a few things from a fresh perspective.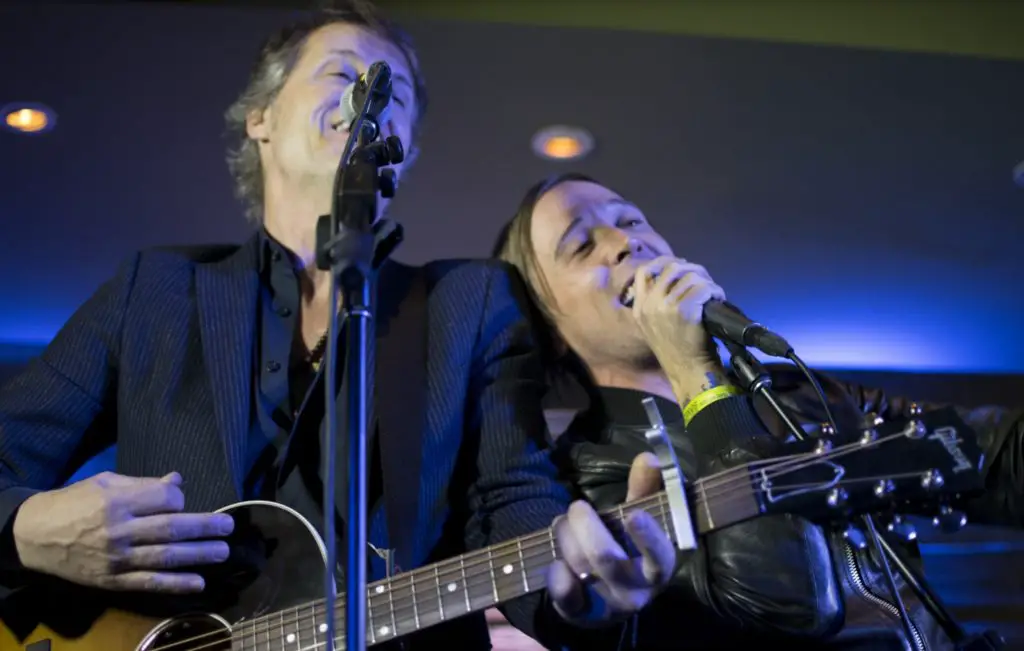 My friend was the first to tell me he knew nothing of the artists in our midst (he's a musical theatre guy, and not at all a rock music nerd), but holy crap there's was a free buffet that sold him big time.  I walked over to him at several points, to find him talking to Ottawa jazz legend, Kellylee Evans, and swiping candied bacon while the guys from Billy Talent made poutine; a band I'm pretty sure he'd never heard of. But of course, my buddy was a natural in the environment, and mingled liked it it was nobody's business.  I gave him my camera to hold while I visited the bathroom, and all the photos he took were of the free food. (Truth be told though, for someone who knew nothing of my camera, his photos were actually kind of good!)
I left the whole Juno party weekend with a very different high from my last experience. Everything felt just right.  I was relaxed the entire weekend. I geeked out unabashed. I'm still wondering where this all will take me in the future.  One thing I know for sure, four days later, I am very proud to be a Canadian music fan.