Finally! A History of Toronto's Post-Punk Underground
After decades of looking at everyone else's shiny things, it's good to see that Canada is finally decided to document its own music history. One of the latest efforts is Nick Smash's Alone and Gone: The Story of Toronto's Post Punk Underground.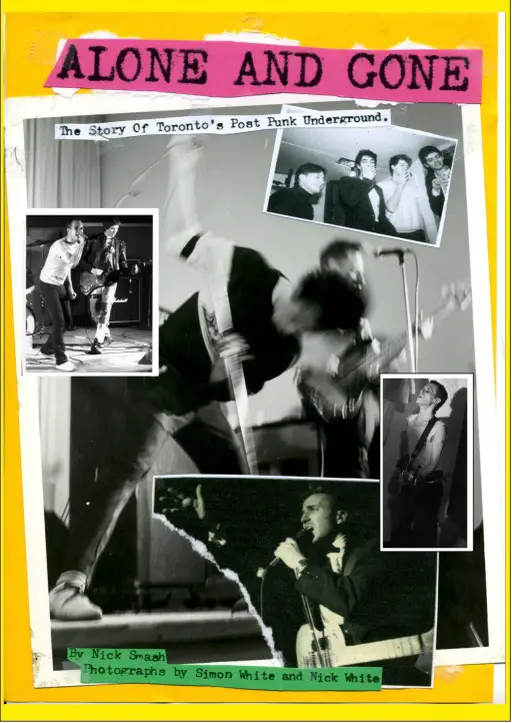 Picking up more-or-less from where Liz Worth left off with Treat Me Like Dirt: An Oral History of Toronto Punk and Beyond, 1977-1981, Smash's book (which covers 1979-1984) covers things ranging from the Clash's infamous Toronto appearances to the Police gig at the Horseshoe that attracted maybe a couple dozen people to dozens of local bands that popped up in the wake of punk. The Parachute Club, Blue Peter, Breeding Ground, Chalk Circle, the Demics, Vital Sines, Plasterscene Replicas and so many others get their props. And what is Mike Myers doing here?
People familiar with the era will appreciate the references to The Edge (the club, not the radio station, although there are plenty of mentions of CFNY's Spirit of Radio days), Larry's Hideaway, the Concert Hall/Masonic Temple, Heatwave, the Police Picnic and other landmarks and events. All the text is heavily supported by photos by Simon White and Nick White.
If this was the soundtrack of your life (and even if it wasn't), Alone and Gone gives everyone a great look back at an important time in Canada's music history. Buy the book now by emailing the publishers at [email protected] You can also find the book at Rotate This and Soundscapes in Toronto as well as Hammer City Records in Hamilton.