Finally! Better Food and Drink Coming to Rock Concerts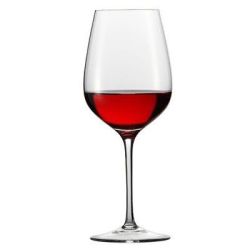 If you're like me, you've probably ingested some hideous stuff at rock shows.  Hotdogs of dubious provenance.  Warm beer. Cold pizza.  Something pretending to be cheese on crappy nacho chips.
This, however, is changing.  With food becoming the new music and chefs the new rock stars, venues are starting to open up their menus to patrons.  This can't be anything but awesome news.  From today's Globe and Mail:
In the last few months, Live Nation Entertainment, the international concert promotion and venue management behemoth, has contracted four food trucks to work its concerts in the Molson Canadian Amphitheatre near downtown Toronto, as well as at major festivals in Downsview and Algonquin Parks.
On the bill: grilled cheese sandwiches made with aged cheddar, bacon, apple and maple syrup, plus tacos made with braised short ribs, and sweet potato chips served with cilantro lime dressing, fresh chilies and pineapple.
In Victoria this September, the Rifflandia Festival, which is ostensibly built around top bands like The Flaming Lips and Sloan, will also feature a mobile brick pizza oven, a southern barbecue "Pigmobile," a charcuterie vendor, a Polish delicatessen truck that sells grilled cheese sandwiches stuffed with pierogies and a company that does Central American paletas – frozen, crazy-flavoured fruit pops. The festival is going so far as to announce its food lineup one month ahead of time in a live radio event. "Not only do you know in advance what bands you're going to see at what time, but you know what food you're going to be eating," said Nick Blasko, the festival's director.