Finally! Hipster Clothes for Dogs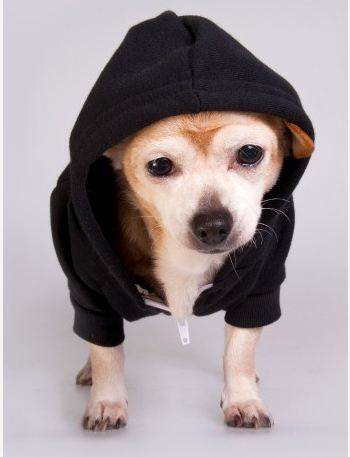 The state of the bull terrier's wardrobe has been bothering me for a while. The Schmooze is a good-looking dog but she hasn't been able to settle on a proper hipster look.
Fortunately, American Apparel has just unveiled hoodies for dogs. Now she has something to wear when she goes clubbing on Fridays.
I just hope she doesn't get profiled by police.