Finally. I Mother Earth Will Reunite. I Think.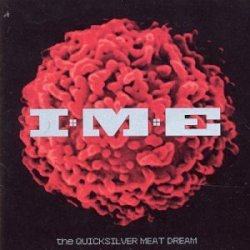 If this countdown clock is anyting to be trusted, something is going to happen early on January 24. Given that it's on the official I Mother Earth site, what could it mean other than some kind of we're-getting-back-together announcement?
And if you poke around Facebook, you'll find all kinds of references to a resurrection.
But with which singer? Again, check Facebook. Edwin is tied in with Crash Karma and is conspicuously absent from any Facebook postings. Brian Byrne, however, has been rather, er, vocal.
Whatever. As IME was one of my favourite Canadian bands of the 90s, I'm all for any kind of reunion. Make it so.