Fire Tragedy at Romanian Metal Show: Dozens Dead
A dozen years ago, a pyro effect went terribly wrong during a Great White show at a club in Rhode Island called The Station. The place went up in flames, killing more than 100 people and injuring at least double that. It was one of the worst rock tragedies of all time. This week, the same sort of disaster befell Bucharest, Romania.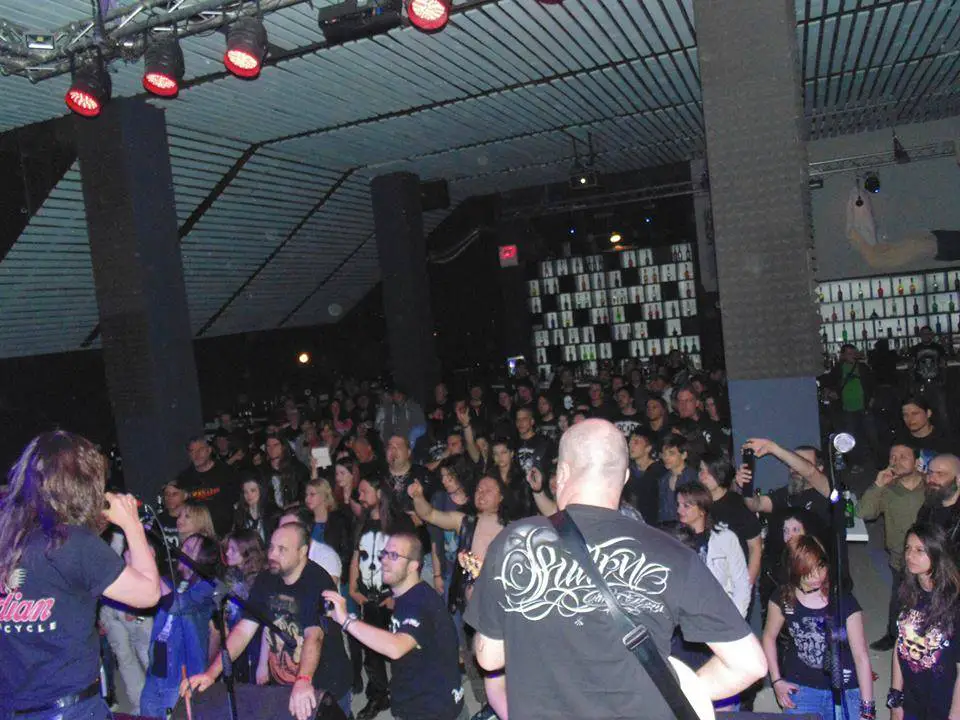 A metal band called Goodbye to Gravity was playing a rock club called The Collectiv, which located in a former factory, to promote their new album. Mantras of War. When some fireworks/pyro effects were set off as part of the show, the acoustic foam covering a couple of pillars in the room caught fire, sending choking smoke throughout the venue. The building's wood structure fed the flames.
The band was reported playing a song called "The Day We Die" at the time.
Some 400 people were in the place when the fire started which witnesses said spread within seconds, giving one almost no time to react. Part of the issue was that some people initially thought the fire was part of the show.
Witnesses say that the main exit was a tiny door.
At least 27 people are dead and more than 150 injured, including two members of the band who are said to be in serious condition.
More coverage in the videos below as well as here and here.