First, A Singer is Executed in North Korea. Now the Son of Singer is Charged with Gang Rape in China.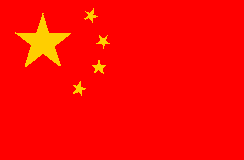 On the heels of the news that North Korean whacko Kim Jong-un had his ex-girlfriend singer executed by firing squad comes news of a gang rape in China which implicates the son of an immensely popular singer for the People's Liberation Army.
The accused is Li Tianyi, 17.  His father Li Shuangjiang, is a high ranking general and dean of the People's Liberation Army Academy of Arts.  Millions have seen him sing patriotic songs on TV for years.  Li's mother is Meng Ge, who is also a famous PLA performer.
The trial has scandalized China.  Read about it here.