Five Things to Discuss Around the Sunday Dinner Table Today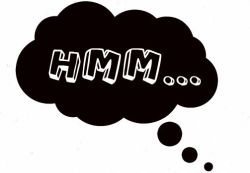 Here are some random facts that made me go "Hmm…"
1.  For the first time since 1986, UK artists make up the top-selling albums in the US.  Guesses?  Adele, Susan Boyle and Mumford & Sons.  And just for laughs, who were those British artists back in '86?  Sade, Dire Straits and Phil Collins (Via Popbitch).
2.  Fiddy's line of headphones–Street by 50–sound good but they're expensive.  And because they don't seal sound in, everyone on the bus can hear exactly what you're listening to. Annoying.  (Via TechCrunch)
3.  Sign up for iTunes Match yet?  Here's the verdict from someone who has using it for about a month already. (Via Remond Pie.)
4.  The eldest son of Nick Cave and the son of Iron Maiden's Bruce Dickinson got into a fight at school. Both dads were called in by the headmaster to discuss the situation.  (via Popbitch).
5.  Vogue has made every issue from its 120 years of existence available online.  Why can't some music magazines do that? (Via Mashable)