Flaming Lips' Wayne Coyne Writes on Oklahoma Tornado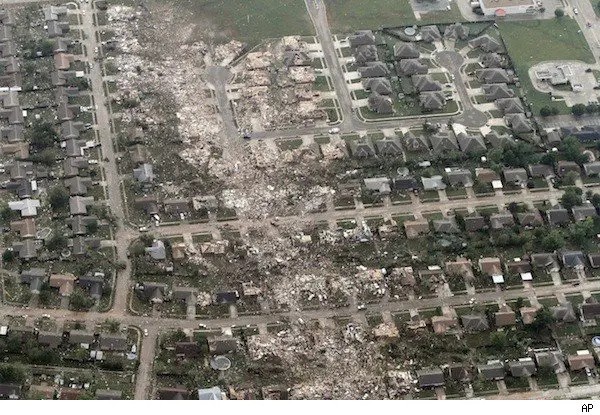 Being from Oklahoma City, the Lips are well acquainted with the suburb of Moore, which was pretty much wiped away by those incredible tornados earlier this week which claimed 24 lives. Wayne Coyne wrote this for The Daily Beast:
There's always a little bit of a connection between Oklahoma City and me. When the basketball team, the Oklahoma City Thunder, wins, I get, like, 50 texts.
I'm currently in Brighton, England, but on Monday, I was at a hotel right in the middle of London on Camden Street. We were playing a show here and I had the flu, so I had been sleeping all day Monday. My phone was lying there on the bed and I started getting hundreds of texts. After I woke up from whatever cold medicine I was on, it was around 10 p.m. in London, so 4 p.m. in Oklahoma City. I turned on the news and watched. As the night went on, you don't know if you're going to hear from someone who says, "Oh my god" this-and-that, and you do your best to check in on people as quickly as you can. That's the marvel of cellphones, I guess.
In fact, the top news story over here in London was the Oklahoma City tornado.