Florida Man Sues Apple for $12,900,000,000 Because He Says HE Invented the iPhone
The iPhone had its ninth birthday this past week and one of the presents it received was a $10,000,000,000 ($12.9 billion CAD) lawsuit from a man who claims that Apple ripped off his idea.
A Florida man named Thomas Ross says that he came up with an "electronic reading device" back in 1992. He even has drawings.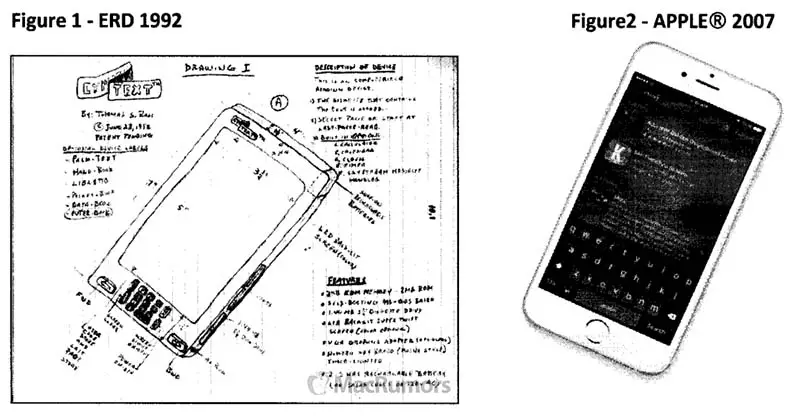 Here's what the suit says:
What Ross contemplated, was a device that could allow one to read stories, novels, news articles, as well as look at pictures, watch video presentations, or even movies, on a flat touch-screen that was back-lit. He further imagined that it could include communication functions, such as a phone and a modem, input/output capability, so as to allow the user to write notes, and be capable of storing reading and writing material utilizing internal and external storage media. He also imagined that the device would have batteries and even be equipped with solar panels.
Ross filed for a patent, but it was never granted and ruled abandoned in 1995. Still, he says that he suffers from "great and irreparable injury that cannot fully be compensated or measured in money.
To help salve his psychic wounds, he wants $10 million US plus a 1.5% royalty on Apple says. Good luck with all this, dude.
Via Mac Insider.