Follow Up: The Wrong Music is in My Movie
Brent here. When I checked the website this morning, I was semi-surprised to see the article we posted in regards to Bradley's cheap copy of Romancing the Stone and the replacement of its score.
I say semi-surprised because this is the first time I've heard of it with films but television home releases have had this issue for years. Being intrigued, I started to do a little digging and found that film music replacement is a little more common than I had every realized. There was this piece about When Harry Met Sally (a reader of our own website pointed out the same thing) and while scouring through some message boards I found evidence that the Sylvester Stallon film Nighthawks has also been changed on some DVD copies.
In television has had a rough period. It took years for The Wonder Years to have a home media/streaming release with most of its music intact (some song rights were too expensive to renegotiate so they picked their spots). I don't know how much of China Beach has ever had a proper release due to this issue.
Weirdly, one of the places I've seen this a lot is on the WWE network.
Yes, those wrestling guys.
For those unfamiliar, the WWE has their own network which plays nothing but WWE related or owned programs. A huge portion of the WWE tape library that makes up a lot of their on-demand, streaming and other content comes from other wrestling organizations that the WWE has bought over the years. A lot of those tapes have issues in regards to music rights.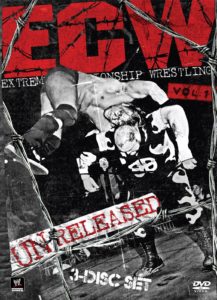 ECW matches routinely have to have their music changed to generic music library music. ECW had a tendency to use music from bands like Pantera, Metallica and AC/DC as entrance music for the wrestlers. They also tended not to pay for the rights opting to use a loophole to use the music instead (as I understand it, they would play the music through the arena audio system and use that audio for the music entrance which kind of made it okay). The WWE, not wanting to deal with any potential lawsuits that the use of unlicensed music might bring with it, just replaces it.
The world of music rights is a weird and scary place sometimes.