Foo Fighters start 2021 with a new song called "No Son of Mine."
As advertised, the Foo Fighters released a new song from their upcoming album, Medicine at Midnight at, er, midnight (i.e. 12 am January 1.) This is NOT an official single but instead just something new to tide us over to the release of the album February 5. It came with this note from Dave Grohl.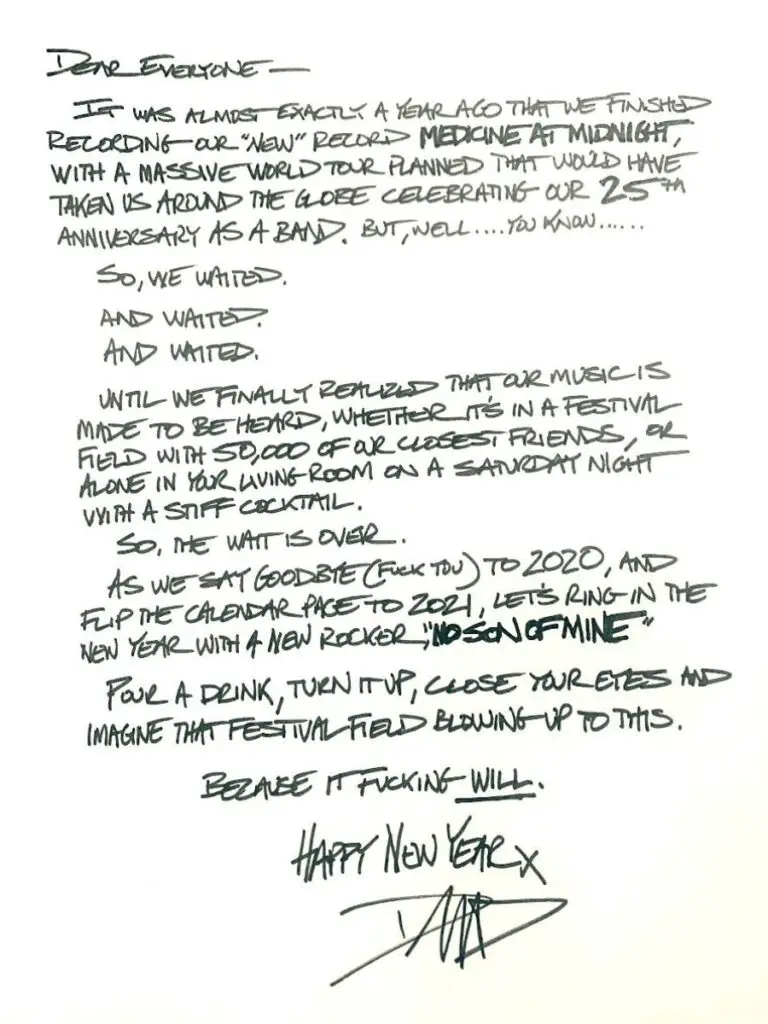 Here's the song.
And here's the full tracklisting for the album one more time.
      Making a Fire
      Shame Shame
      Cloudspotter
      Waiting on a War
      Medicine at Midnight
      No Son of Mine
      Holding Poison
      Chasing Birds
      Love Dies Young