Foo for Sale: A visit to the Foo Fighters pop-up store in Toronto
[Along with the Foo Fighters gig at the Rogers Centre tonight (July 12), the band's people are manning a pop-up store for a couple of days. Correspondent Gilles LeBlanc went to check it out. All photos by Gilles. – AC]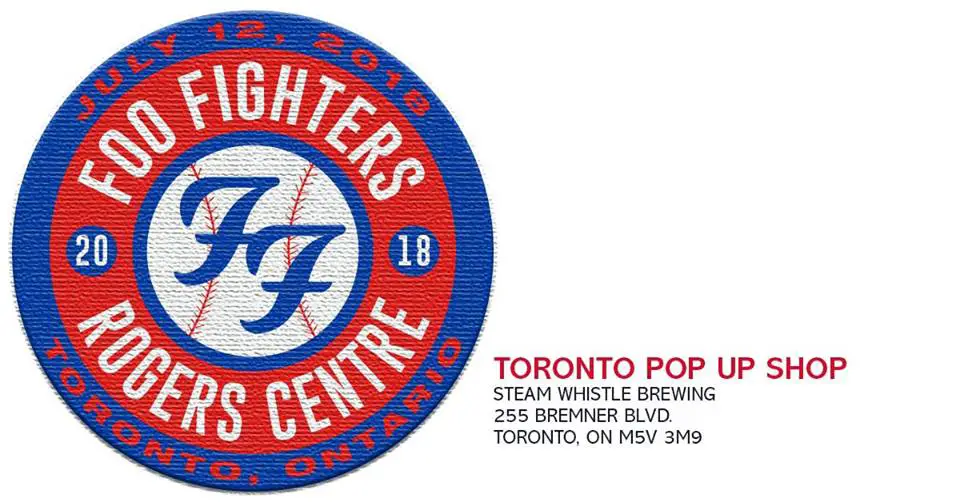 Foo Fighters joined the ranks of artists like Drake, The Weeknd, Kendrick Lamar, and most recently Guns N' Roses by opening a Toronto pop-up shop. If you somehow didn't know the band were playing Rogers Centre on Thursday, June 12th, a visit to the nearby Steam Whistle Brewery in Roundhouse Park definitely would have clued you in.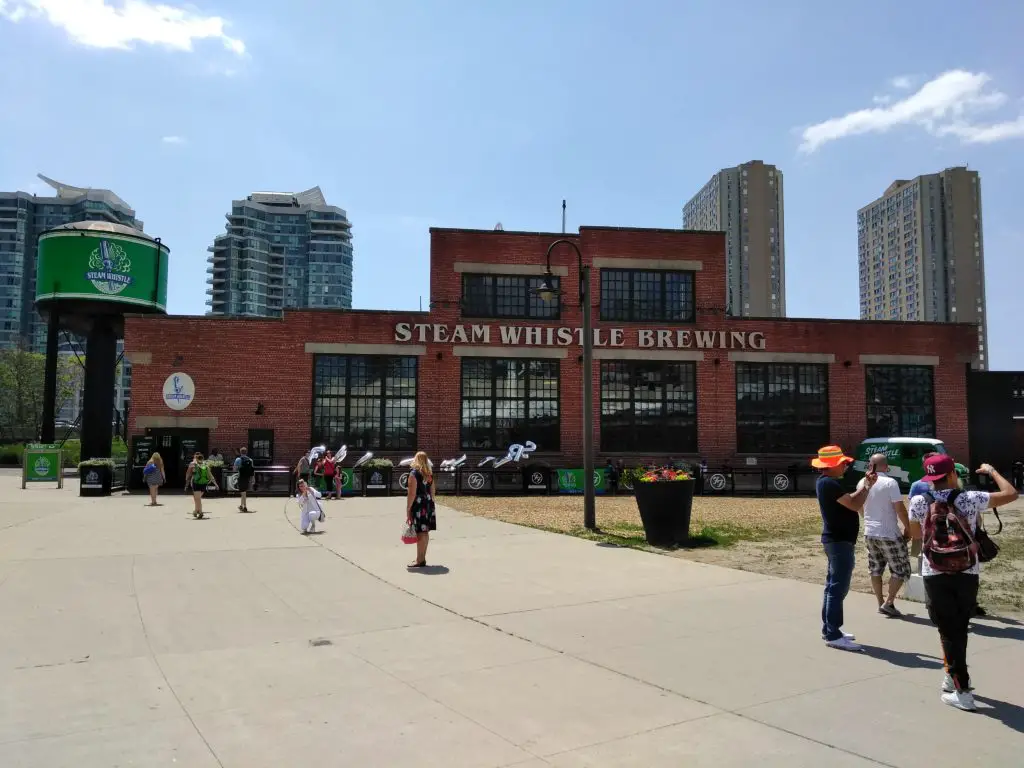 There was merch aplenty to be had, most of it not just specific to T.O. but our local sportsball team. Makes sense considering they'll be in what's normally the home of the Blue Jays, and how it's also their first-ever stadium show in Canada.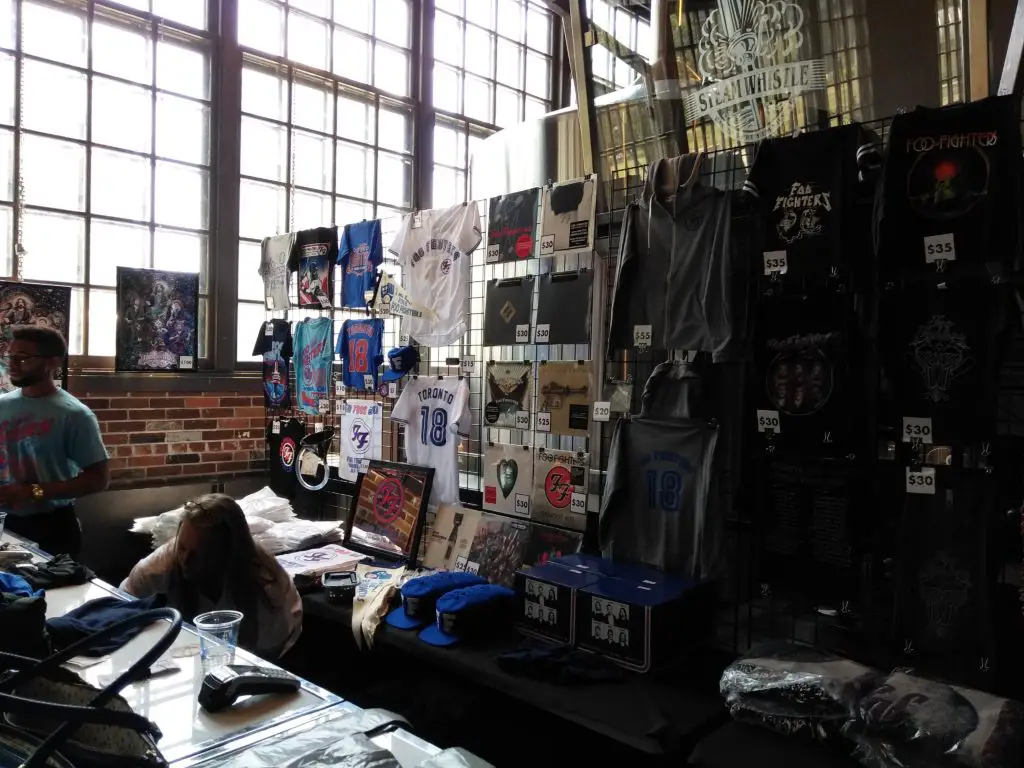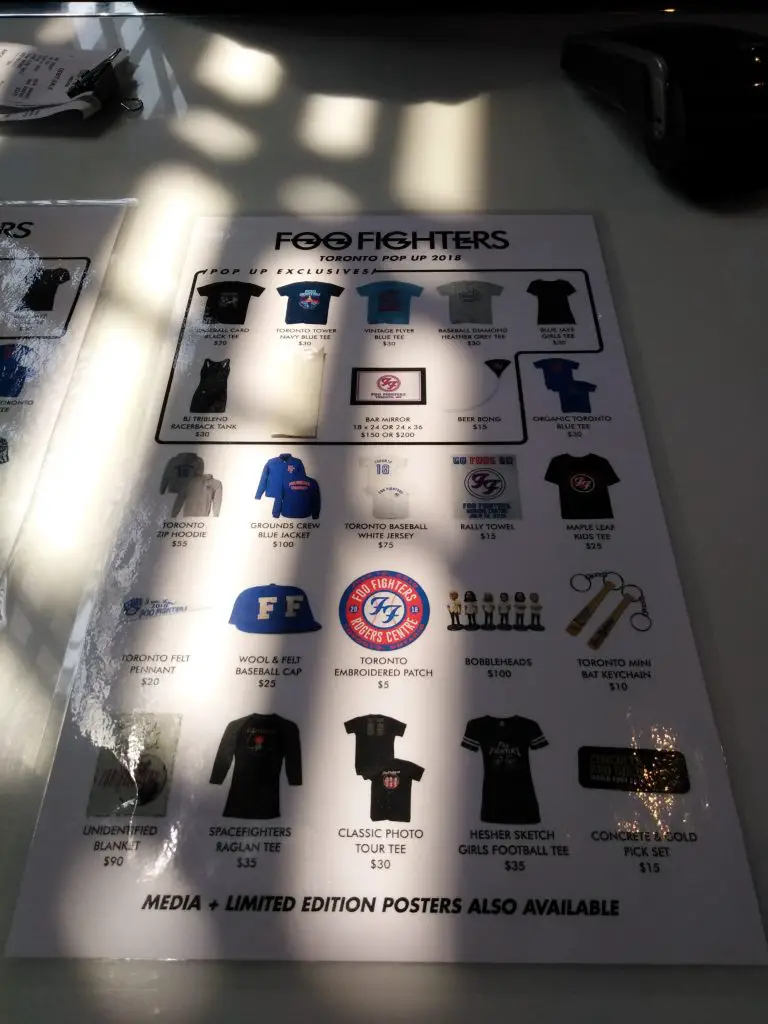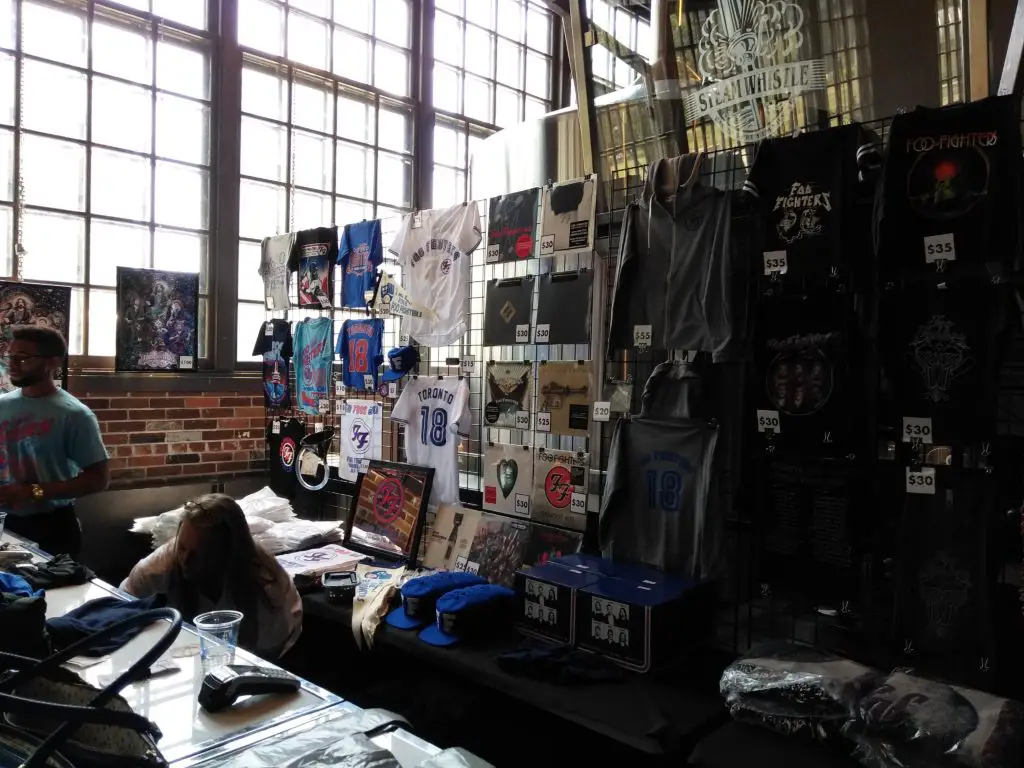 If a T-shirt commemorating the big occasion isn't your thing, there are rally towels to wave during songs like "Monkey Wrench", felt pennants to hang in your bedroom after the show and a kickass-looking bobblehead set including new permanent member Rami Jaffee…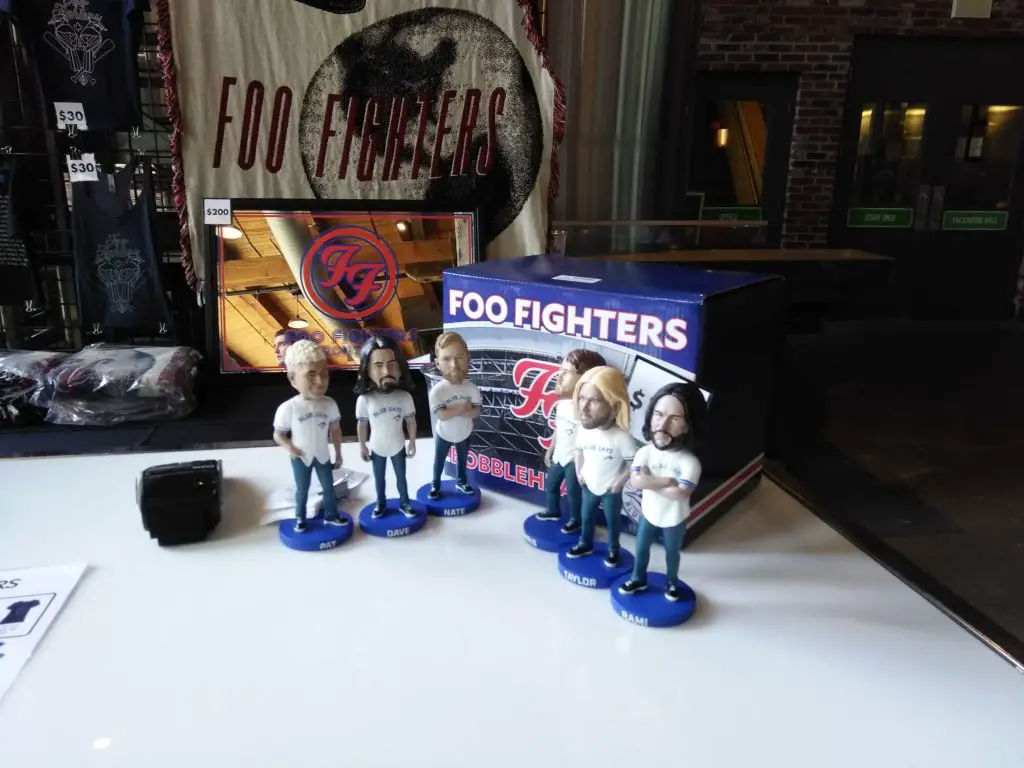 …or my personal favourite, a FOO-branded beer bong that I had to talk myself out of purchasing…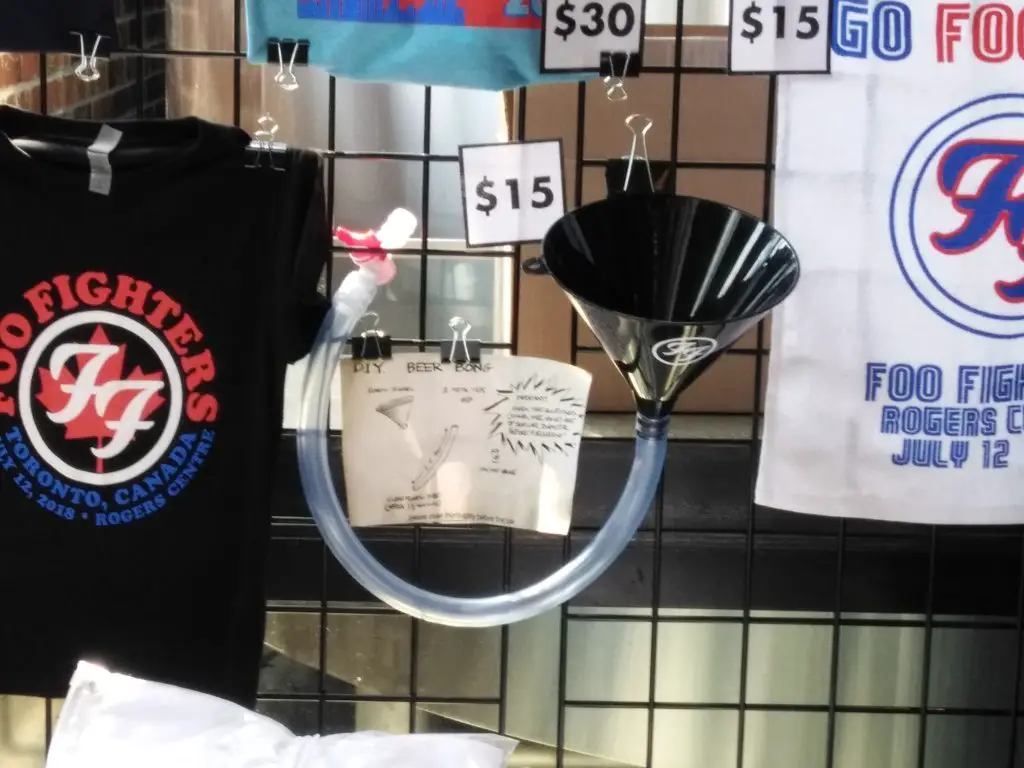 What's more, there was some seriously psychedelic artwork by Kensington Market screenprinter Miles Tsang.
I can't think of a better place to hang out before the former SkyDome's doors open and Toronto's own The Beaches hit the stage. Steam Whistle pilsner is delicious, the food at the Roundhouse is great, and there are cornhole games as well as ping pong tables emblazoned with Foo Fighters' logo set up outside.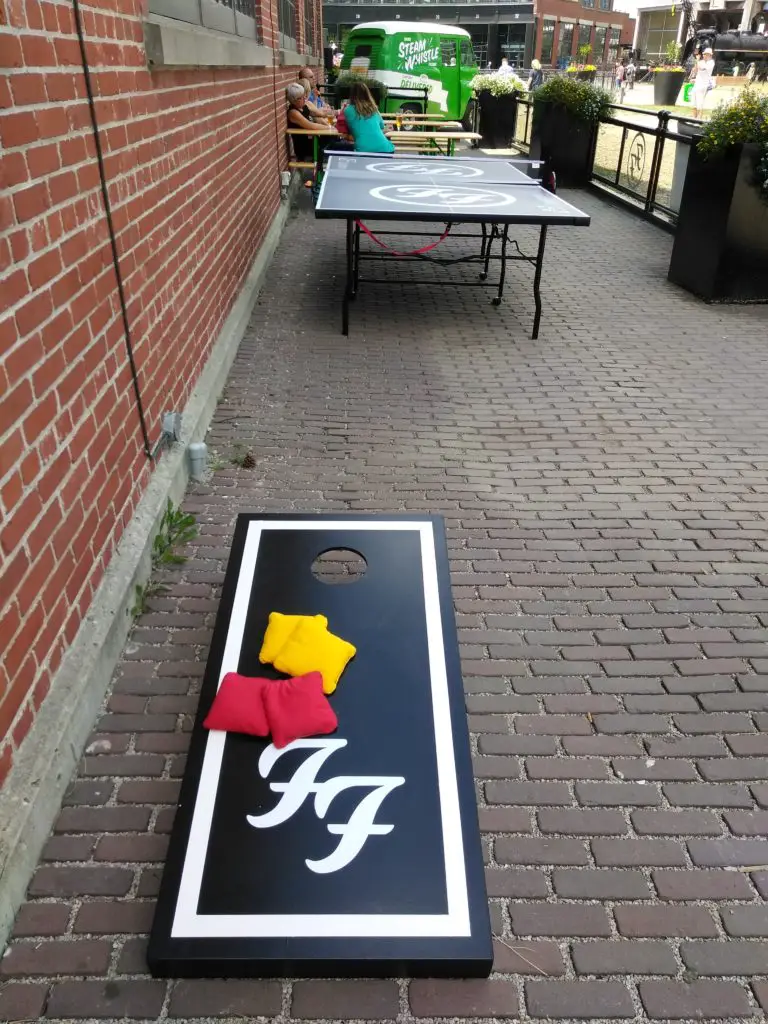 The FOOs' pop-up shop runs until Friday at 4 PM, so if there's anything you see at the show that you like, you'll have another opportunity to get down to 255 Bremner Boulevard to get your hands on it.
Check things out on Facebook.