Ford Gets Spotify into the Car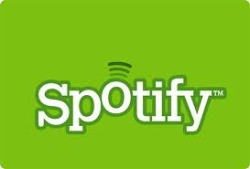 Canadians still don't have access to Spotify, the media darling of all the music streaming services, but Americans and plenty of Europeans do. That means they (and not us) will be able to avail themselves to a new feature in Ford dashboards.
From Radio Ink:
"Spotify in the Car" is a voice-activated music service that has been in the works for over a year. The two companies unveiled the product at Mobile World Congress in Barcelona which integrates with the Ford SYNC service.
Among the features: users can share playlists with friends by using voice commands, and instantly switch to a playlist they have received on their Spotify account. SYNC will will read an alert aloud, such as "You have been sent a new playlist. Would you like to play it?" According to Ford, Drivers can also tell the app to add a track to their playlist, pause a track, play similar music or start an album, track or track radio.
Forbes has more on the announcement here. Related stories can be found at Wired, TechCrunch and Engadget.
As Rupinder (who forwarded some of these links) says "'Emerging market,' you say? Oh, it's ON now, bitches!"