Ford's OpenXC Project and the Future of Infotainment in Cars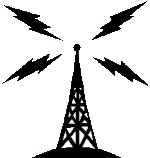 The connected car has made an appearance at the tech conference at SXSW, something that has massive, massive implications for the future of traditional AM/FM radio. ReadWriteWeb has this:
OpenXC combines open source hardware and software to enable custom applications and pluggable modules for cars – as well as services based on delivering real-time car data to developers and car owners themselves. OpenXC works on its own projects, in part to spur additional developer interest. As the group states:
What if the user-facing hardware and software was independent from any one vehicle, and could be purchased and installed by consumers as an aftermarket add-on? What if the infotainment hardware was more modular and user-upgradable, and perhaps most importantly, transferable from one vehicle to another? Consumers have already taken this approach to some degree by using their smartphones as the primary navigation, media and communications hub. However, the known dangers of using a handheld device while driving necessitate better vehicle integration to provide safer, more context aware interfaces.