A Forgotten Canadian Invention: The Holding Up of Lighters at Rock Concerts
As long as I can remember, there's been a tradition of the audience holding up lighters at a concert in some kind of gesture of solidarity. Okay, so we don't do the lighter thing so much anymore; flashlight apps on cell phones are much better–not to mention much safer. Here's a shot I took at the June 23 U2 show in Toronto.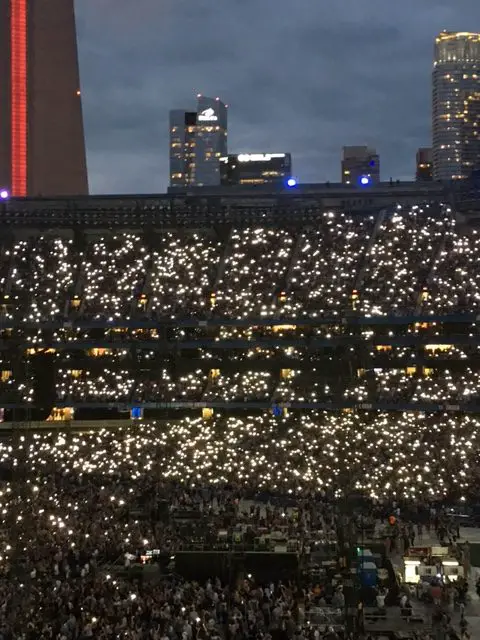 Ever wonder who started this? Turns out it was a Canadian invention. Mostly.
Rewind to September 13, 1969, to the Toronto Rock and Roll Revival festival, a 12-hour event at Varsity Stadium in Toronto.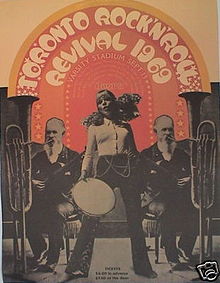 The self-appointed MC for the event, weirdo impresario Kim Fowley, was faced with a crisis. John Lennon–still with the Beatles at the time but in Toronto with the newly-formed Plastic Ono Band–hadn't performed in front of a crowd for more than three years and had a bout of stage fright. He was nervously chainsmoking backstage, unsure of how to handle the pressure. Fowley needed a way to put Lennon at ease so he could be coaxed onstage.
"Everyone get out your matches and lighters please. In a minute I'm going to bring out John Lennon and Eric Clapton and when I do I want you to light them and give them a huge Toronto welcome."
With that, Fowley ducked backstage to see what was going out. When he returned, the crowd was a sea of twinkling flames, all from lighters. As far as anyone can tell, this is the first time fire was put to this use. And it continues today–minus the fire, of course.