Forty years ago this week, the first commercial-produced CD was made
It was on August 17, 1982, when the first commercially-available compact disc rolled out of the Philips factory in Germany. According to some records, the very first title produced for stores was The Visitors by ABBA, although to be honest, there were probably several titles pressed around the same time, including 52nd Street by Billy Joel and 48 other titles, all released in Japan on October 1, 1982. North America would have to wait until the following spring.
The CD (along with a new thing called "MTV") rescued the music industry from a horrible post-disco recession in the early 80s, driving revenues to all time highs.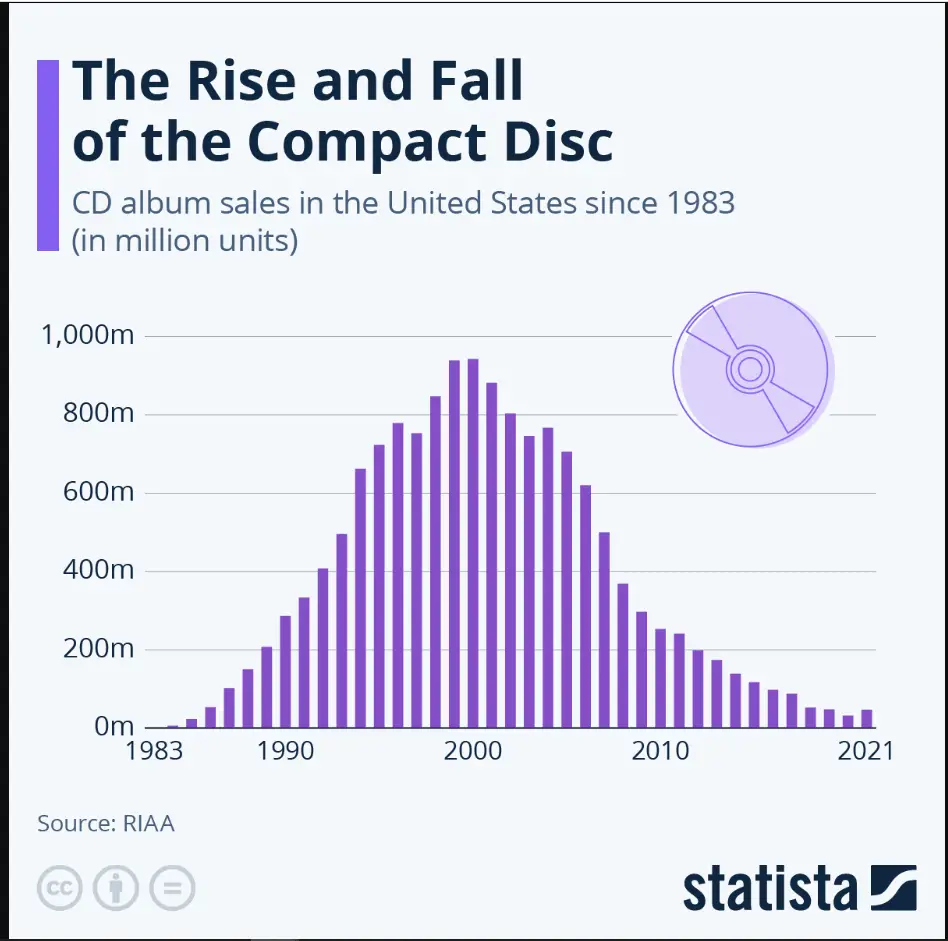 And as hard as this is to believe, many record stores resisted the idea of the compact disc. The last thing they wanted to do was carry yet ANOTHER format in addition to vinyl (LPs and 7-inch singles), cassettes, and 8-tracks. Not only did that mean carrying more inventory, but who was going to pay for all the expensive display shelving?
Fortunately, that was all worked out and the bonanza continued until about 2000. Then came The Crash–although you'll notice that there's been a slight uptick in CD sales recently.