Four Really Weird Music Gadgets
Time recently published a list of the 25 weirdest gadgets of all time. Some of them were surprisingly successful, while other were complete flops. Four music gadgets made the list, and they are quite…strange.
Nabaztag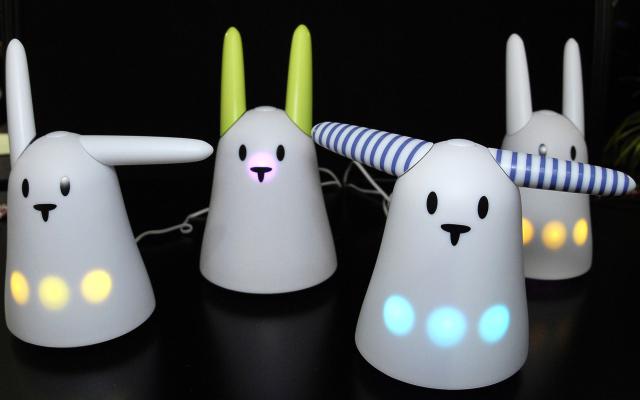 The world's first WiFi rabbit, Nabaztag told users everything from the weather to what was happening on the stock market at the same time it played podcasts, internet radio stations, mp3s, or even messages send from other Nabaztag owners.
Although the concept never really caught on, some people really did some interesting things with their Nabatags. For example, this 100-rabbit opera. They only cost $199, were full of programmed personality, practiced tai chi in their downtime, and encouraged users to be more active.
Oakley Thump MP3 Sunglasses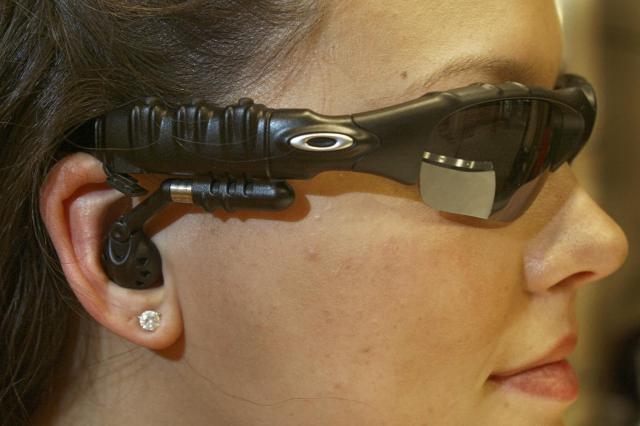 Long before rumours of Apple ditching the earphone jack for the iPhone 7, the Oakley Thump was released in 2004. Jumping on the mp3 craze bandwagon, Oakley combined their high-quality lenses with earbuds so that you could wear your sunglasses and listen to your tunes without having to worry about wires.
Starting at $395 for a 128MB model (40GB iPods were around $399 at that time), the Oakley Thump was surprisingly successful. In 2005, the Thump 2 was released, 2006 brought the Thump Pro, and with 2007 came the Split Thump.
Sony Rolly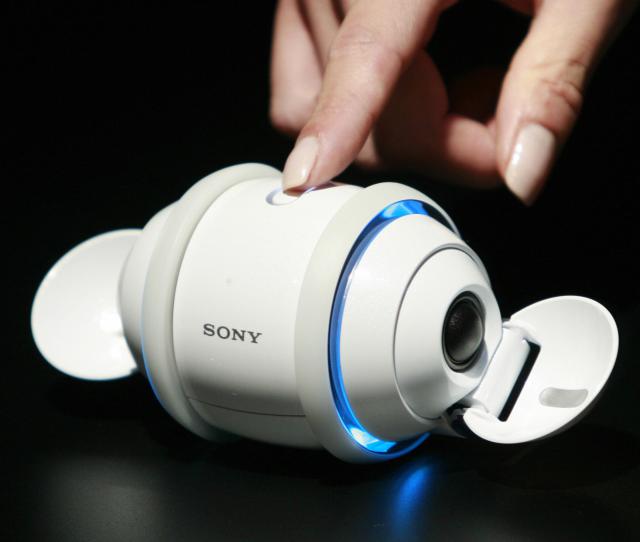 Sony wanted to make just as big of a mark on digital music as Apple, so along with their Walkman mp3 players they also introduced the Rolly. Unfortunately for Sony, the small, football-shaped (American football, that is) 2GB played music and danced to the beat. It didn't have a headphone jack, because then it wouldn't have been able to dance.
Not only did it spin and roll around according to a song's tempo, it also flashed a multitude of different colours like a strobe light.
Bone Fone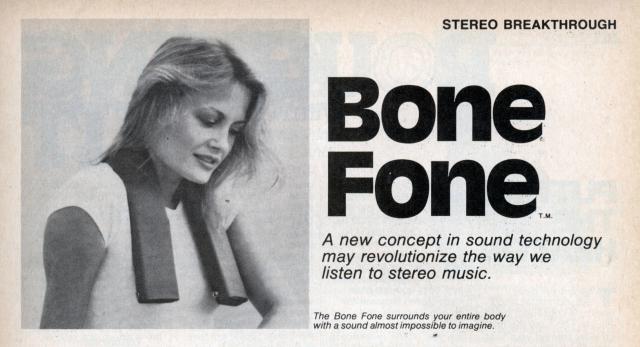 Ah, the late 1970s. Such an interesting time. Take the Bone Fone, for example. It was not a phone, but rather a radio speaker meant for runners to use around their neck instead of headphones. It sold for $69.95 and the company behind it, JS&A, claimed to have sold 10,000 units by 1981.