France to Tax Smartphones?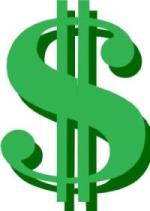 Uh-oh. From Music Week:
The French culture minister has said that a proposed 1% tax on smartphones and similar technology could go towards helping music retailers – as 26 Virgin Megastore shops were closed in the country a fortnight ago following bankruptcy filings in January.
When discussing the new potential duty on products that may include tablets, e-readers and computers, Aurelie Filippetti said that the fee "will be paid at the time of purchase" and would be "painless for the consumer".
"It could lead to a fund that would finance record stores in difficulty, help the music industry or photographers," she added.
Wanna bet someone will table this real soon in Canada?