Frank Zappa's estate unveils retro stereo furniture
One day back in the 1970s, a pickup backed into our driveway. In the back was a massive Viking console stereo. It looked something like this, only bigger. A lot bigger.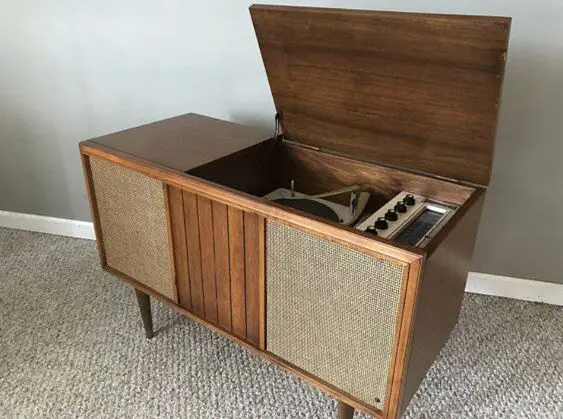 Viking was in Eatons' in-house electronics brand. Dad bought it second-hand for $100, a huge sum back in those days. It was also the era when audio and video equipment was often disguised as massive pieces of furniture.
Inside was an AM/FM radio and a Gerrard automatic record changer, the kind that allowed you to stack at least six albums on a tall spindle. Once a side finished playing, the tonearm swung back, the next record dropped into place and began to play. You could have maybe two hours' worth of music lined up.
Speakers? Full-range rattlers behind the barely transparent mesh grills.
These days, such monstrosities are no longer tolerated by anyone–except, maybe, the estate of Frank Zappa.
Frank's estate has announced a new deal with LUNO, a luxury design company for this "luxury hi-fi console series," resulting in "The SSK Soundwave, FZ Limited Edition."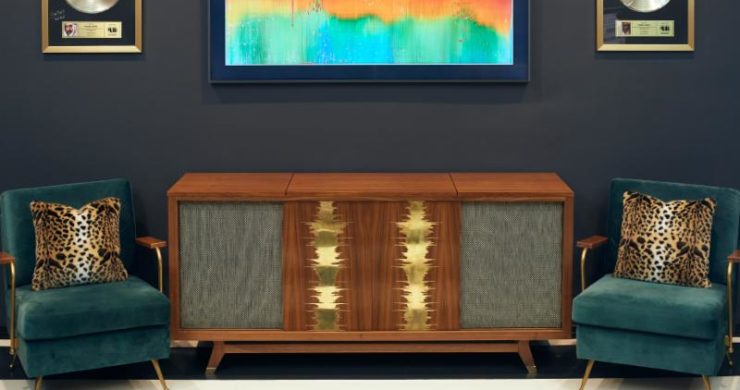 See the brass inlay? That's the soundwave from Frank's 1988 composition, "Sofa No. 1."
Inside you'll find a Pro-Ject Esprit CS turntable (a good one!), a 2.1 speaker system, a 100-watt sub, two aux inputs and Apple Airplay.  If that's not enough, a big selection of Zappa albums are included along with some Zappa-themed whiskey glasses and a few other things.
How much? No idea. But only ten are being made, so it's not going to be cheap.
Read more here.