Fred Penner Hosts Music Therapy Benefit in Toronto March 11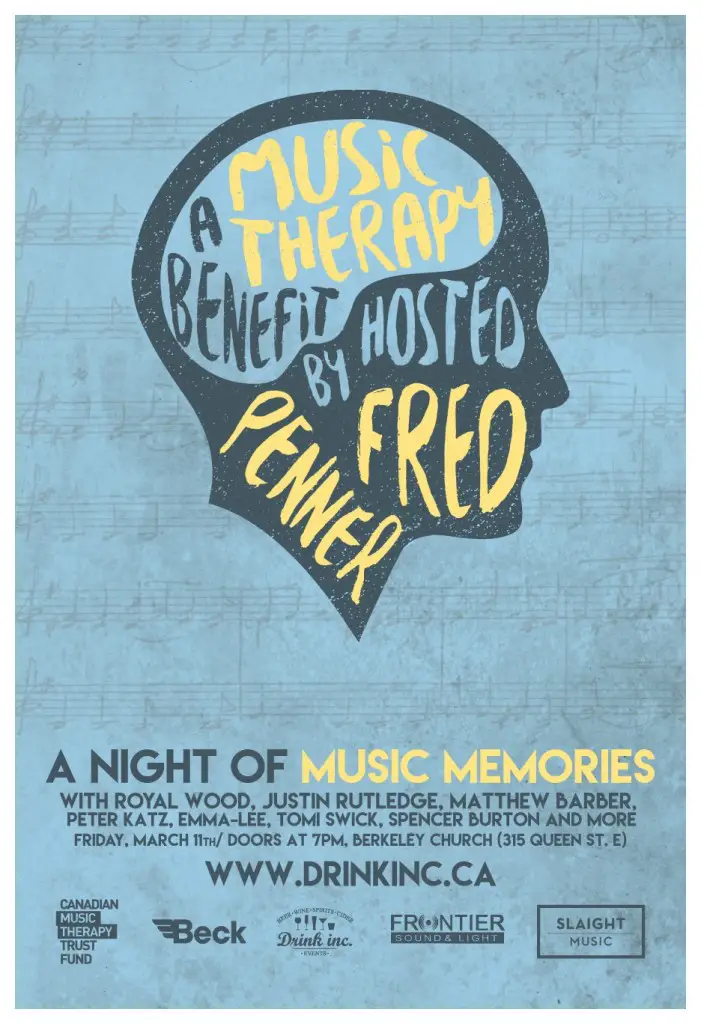 By: Elisa FG
Elevators, morning strolls, weddings, it doesn't matter where I am. Every time I hear the very first chord in "Wonderwall"by Oasis, my eyes close, somewhat like a reflex. They don't stay closed for long, but they do close, followed by a momentary swaying of the head. Every chord before the first line is sung, has a unique ability to take me back to the to the very place I was when I first started hearing, listening and overplaying "Wonderwall."
It's not my favorite song, it's just one of those songs that stands out in my memory, better yet, triggers my memory. And I've been to enough karaoke bars, parties, and clubs to notice that that song has a similar effect on others. You can see it in the smile that spreads across a room when it comes on, or by how loud the crowd cheers, or the amount of beer bottles raising. If Wonderwall meant anything to you, by the time "all the roads we have to walk are winding, and all the lights that lead us there are blinding," you've been transported.
It's been proven that music is powerful and has many healing properties. From bad break-up playlists to workout mix's, we use music to help us release, express and sometimes vacate the daily grind, also known as musical therapy. Music triggers emotion and trips the memory. One minute you're sitting in bumper to bumper traffic, and the next, a song comes on the radio that takes you to that camping trip back '07. Music Therapists around the world are using songs with that same impact, to assist in memory therapy for those who suffer from depression, dementia, brain injury and other cognitive challenges. And the best part about having such a great alternative treatment option, is that it's working.
Charities like The Canadian Music Therapy Trust Fund, are seeing the mental, physical and emotional results in this form of therapy and are working towards making it available to more Canadian communities across the country.
There's a quote by Bono that reads "music can change the world because it can change people." I believe it. How many of you can recall an album that soundtracked a period of your life, as you found solace in its music? Or a song that ignited some desire for change?
On Friday March 11th there's a special event happening in the city, one that promises to  test the theory as well as support it. Artists like Justin Rutledge, Royal Wood, Emma-Lee, Matthew Barber, Peter Katz and many more, are taking over the Berkeley Church at 315 Queen Street East, for a night of cover songs and collaborations.
Join host Fred Penner, as he and a collection of some great home grown talent, come together for a benefit concert in support of The Canadian Music Therapy Trust Fund, with a setlist dedicated to sparking old memories and forging new ones.
For more concert information or to learn how to grab tickets, visit: www.drinkinc.ca or musictherapytrust.net