Free Music BUT Paying for Music Experiences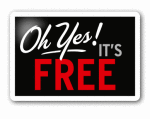 Download a song?  No problem.  Torrent an album even before it's in the stores?  Piece of cake.  Want the video?  That's YouTube.  But what about the communal experience of music?  You can't download that.
This is the future of the music business:  free music coupled with experiences we pay for.  At least that's the view of this article on All Things Digital.
When the dust finally settles between the artists, labels, and distribution companies, everyone will finally realize fans are more valuable than recorded music. As traditional monetization models for recorded music sales slowly fade away, new monetization methods centered on the fan will emerge.
It's a good argument.  Read all about it here.