Full Albums on YouTube? Here's Why That's a Good Idea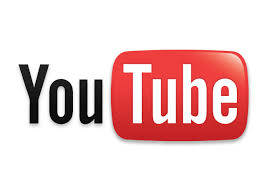 I found this one on Music Industry Blog:
YouTube has long been the digital music anomaly: hugely successful, almost free of criticism but with a pitifully small pay-per-stream rate (below half that of Spotify, who does get criticism, and some).  YouTube is now on the verge of launching a subscription product and this will hopefully go some way of addressing the fact it has made the marketing journey the consumption destination.  But the music industry should keep its aspirations in check, not just about the potential impact of the service, but also – and perhaps most importantly – because of YouTube's intent.
Google is a rights frenemy.  Rights frenemies strike a careful balance between maintaining good relations with rights holders on one side of their business but testing the limits on the other side. They pursue a do first, ask forgiveness later strategy.  Thus all the while Google is launching two music subscription services (Google Play Music All Access and the forthcoming YouTube offering) it is also lobbying for copyright reform and posting a link to chillingeffects.org for every successful copyright takedown.  In other words Google talks the talk but only reluctantly so and it does the absolute minimum of walking the walk.
Keep reading.  It's a good theory.