If the Gallagher Brothers Are Still Feuding, Why Are They (Allegedly) Opening a Bar Together?
It'll be called Champagne Supernova, naturally–IF you believe the story in The Daily Star.
The story goes that Liam and Noel are working with their mother, Peggy, to open this bar/restaurant in Manchester.  Spinningfields or on Deansgate, if that means anything to you.  It's Liam's idea, allegedly, and Mum insisted that Noel be brought on board.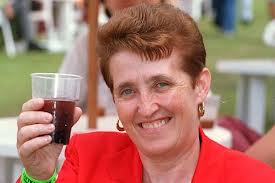 The theme will be "indie rock"–whatever that means.
Anyone believe this?
(Via Eat Drink Manchester and Entertainmentwise)