Gearing up for Halloween with the stories behind 9 spooky hits
A site called MusicNGear has come up with this article that looks at the stories behind nine spooky Halloween (or at least Halloween-ish) songs, including material from David Bowie and Kate Bush. You might want to take a look.
The witching season is almost upon us and besides the autumnal weather, pumpkin carvings, and trick or treating, it's also a great time to haunt the dancefloor with our favourite spooky sounds.
We all know the opening riffs of 'Ghostbusters', the finger clicks of 'The Addams' Family' theme tune and all the words to 'This Is Halloween', but how much do we actually know about some of our favourite Halloween tracks and how they came to be welcomed on our annual petrifying playlists?
We've taken on the role of music gravedigger and digged out the back stories of some of our favourite terrifying tunes from David Bowie to Michael Jackson.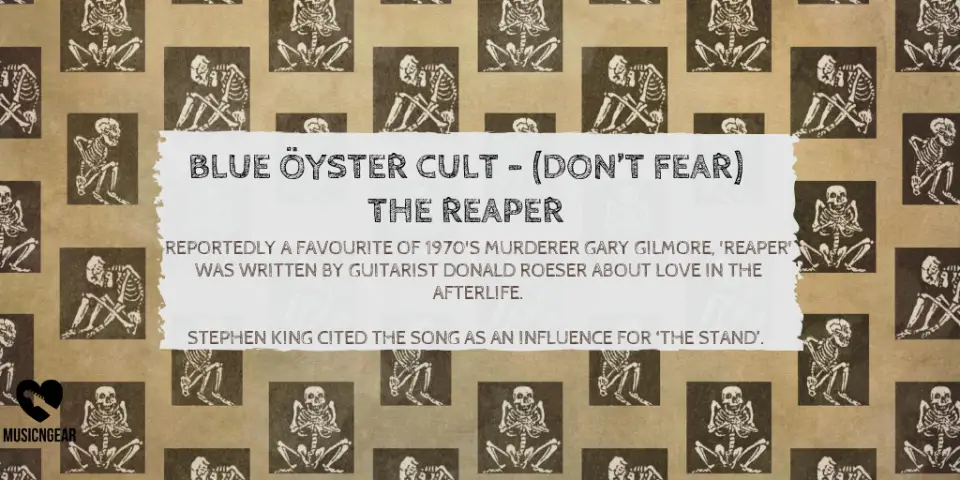 Blue Öyster Cult – (Don't Fear) The Reaper
Opening with spooky guitar riffs before exploding with clunky drum beats and ringing cowbells, '(Don't Fear) The Reaper' became Blue Öyster Cult's biggest hit when it was released on their fourth studio album in 1976.
Whilst associated since for its spooky connotations and perhaps vampiric romance, the origins of the classic rock song are far from haunting. In fact, the song is about love in the afterlife. Written and sung by lead guitarist Donald "Buck Dharma" Roeser, the song is about love in the afterlife. More specifically, it's about Roeser's hope that he'd still be with his wife when they had both died.
Keep reading!