Geddy Lee's Big Beautiful Book of Bass book signing
Anyone who knows anything about Rush's Geddy Lee is familiar with his fascination with collecting things. It started with stamps as a kid. Later, it moved on to baseballs and then wine. But bass guitars? He came to that rather late.
What began with him wondering why he couldn't find another '72 Fender Jazz that sounded like the one he owned (bought in a Kalamazoo pawn shop while on tour in 19777) has turned into another collector obsession.
Buying another '72 Fender Jazz wasn't enough. He became curious about all the iterations of that guitar over the years. That means finding Jazzes from '53, '54, '55, '56–all of 'em through the years.
Geddy now owns more than 250 vintage basses, some worth in the high six figures.
A few years ago, he began to think about a way to share his collection with the world. That led to a gorgeous coffee table book called Geddy Lee's Big Beautiful Book of Bass.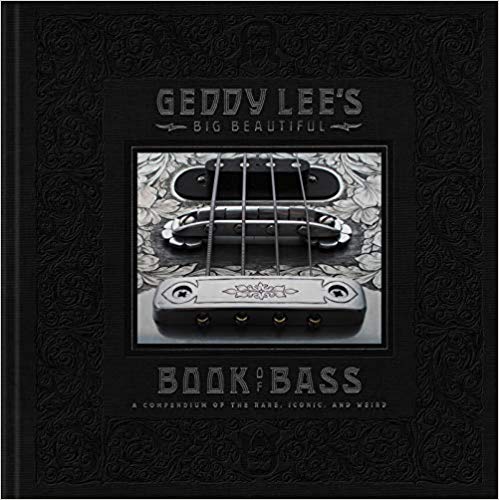 At an invitation-only book signing event at the Toronto offices of Live Nation on Sunday (December 16), Geddy (in an onstage interview with collaborator Daniel Richler) talked about how his wife's art room was transformed into a photo studio. Over the course of about 16 months, 26,000 photos were taken, 1,100 of which ended up in this 408-page book.
The book comes in three price points: the basic one (available for as little as $63 on Amazon.ca), a deluxe edition ($615) and one that comes in a custom road case ($1250) for the Rush obsessive.
The book also contains interviews with other bass players, including John Paul Jones, Adam Clayton, Robert Trujillo of Metallica, Primus' Les Claypool and more. 
For the book signing, Geddy brought along a few items.
Read more about the book at Rolling Stone.