Geeks and Beats Podcast, Episode 121 (Or Maybe 119: The Merch Awakens!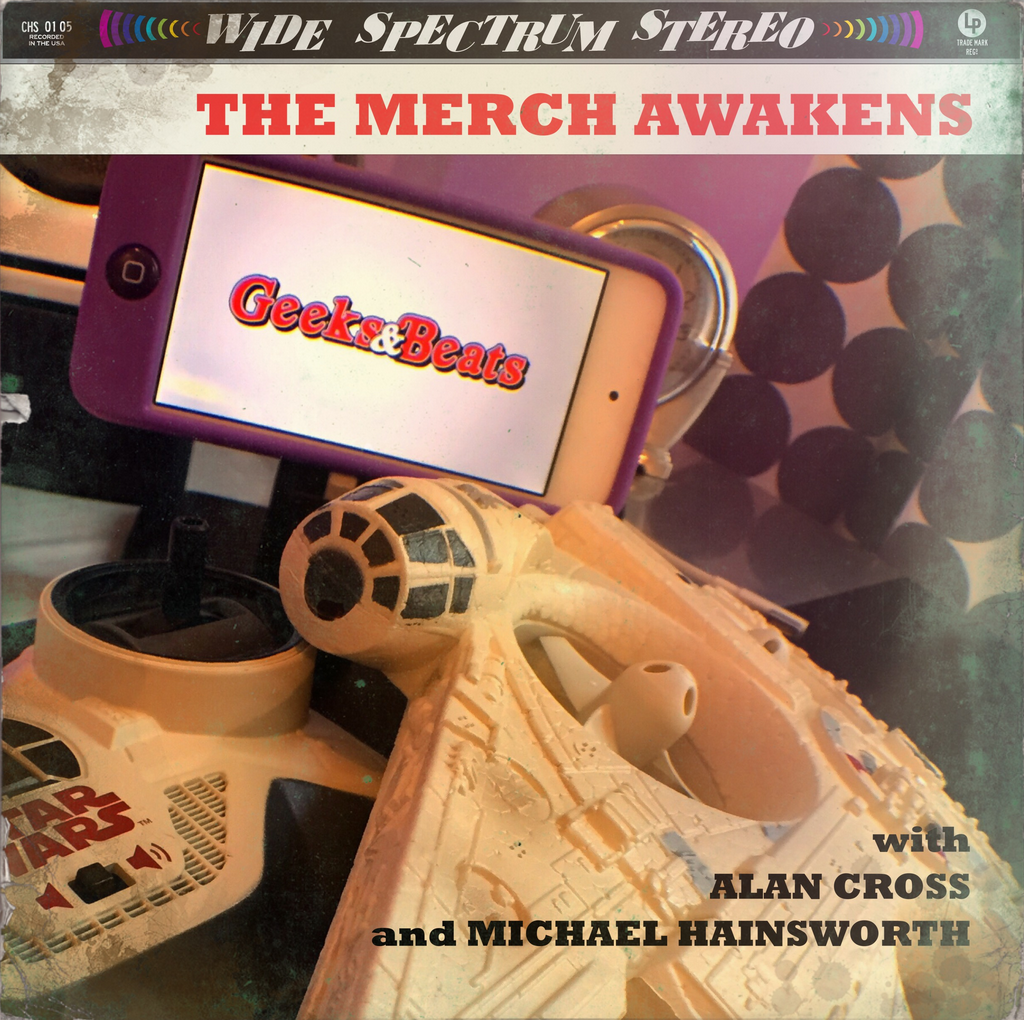 After a two week layoff to recharge our martini shakers, we're back with season four of this thing. How long can we keep it up? No clue. But your support has been great and our wives haven't been complaining too much, so I think we've got a little gas in the tank. Plus we're on a radio network (look on the right side of the home page) and can be found on Nightflight.com. And we hear that podcasting is becoming A Thing, so who knows?
My goal for this year? To break 600 "likes" on our Facebook page. That's not too crazy, is it?  My goal for Michael is for him to number the episode correctly. He had this one as Ep. 119. I have it as 121. There will be a fistfight in the playground to settle this later today.
For more–and we have a crack team of writers adding content to the website every day–go here. The G&B Swag Store is open 24/7 for your convenience.  Here's where you can subscribe to everything we do. You can listen to us on the radio every week. (Yes, there's an actual G&B Radio Network.)
We'd also love it if you left us a message at (323) 319-NERD. And if you're not already a subscriber to the podcast through iTunes, well, you're a bad, mean person. Repair your karma by doing it now.
Are you into audio production? We're always looking for jingles, stagers, memes or anything else we can use in producing the show.
PS: Please like our Facebook page. And if you're in the a "liking" mood, go here, here and here , too. Dammit, we suck at "likes." We need more. Please?