Geeks and Beats Podcast, Episode 124: What's in a Name?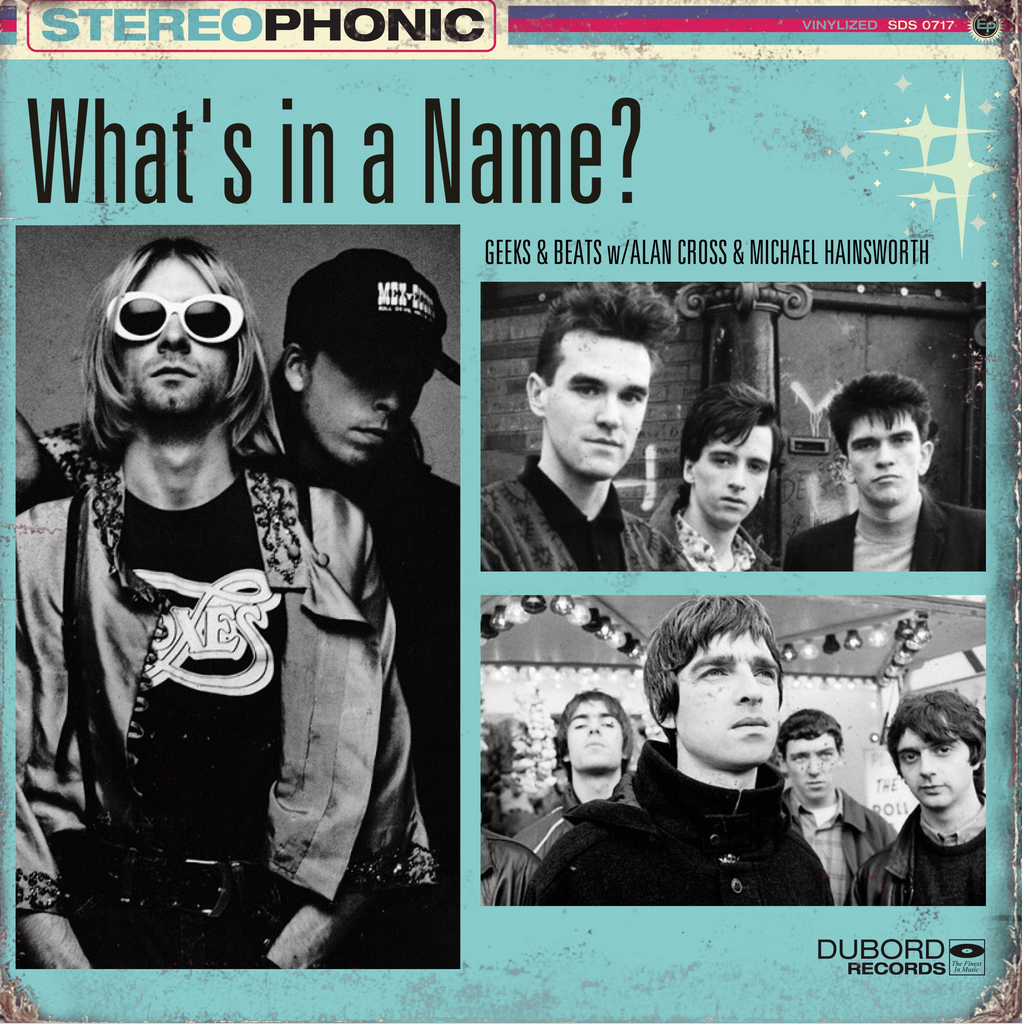 This week's show was recorded after too much turkey and wine. Although my Thanksgiving meal was the day before, I was still feeling the after effects–so much so that only one of us didn't have our usual cocktail next to us. Perhaps that's why I was a little more cogent this week. At least I think I was. You decide.
We could use some help in putting together a listicle of all the dead consumer audio formats. Anything anyone can contribute on the following would be appreciated: Video discs (of all kinds), El Caset, DCC, DAT, MiniDiscs, DataPlay discs, HD-CDs, Super Audio CDs and anything else you can think of. Email me at [email protected]
This device translates your dog's tail-wagging.
Gadget ninja Erin Lawrence as a new retro QWERTY keyboard for us.
Win a pair of Parrot Zik 2.0 wireless headphones! These are REALLY cool.
We get mail!
Stephane Dubord, Co-Producer:"I've been a fan since the start, having transitioned over from Alan's Ongoing History fan base, and look forward to the podcast each and every week. It sits perfectly at the intersection of my loves of music, technology, and all things geek. J
When I'm not working as a Senior Analyst for the Federal Government, I'm quite busy with my 3 daughters (Kat, Ellie and Dany), and now that they're old enough, I've been enjoying bringing them to concerts and festivals around Ottawa and introducing them to new indie acts – many of whom I've discovered over the years thanks to Alan. Two of the girls are trending more towards Beats (one is a dancer, the other a guitar player) and the other is definitely falling into Geek as an aspiring author and Harry Potter fan. Much like Michael, I'm doing my part as a good Dad to educate them on the complexities of geekdom.
Keep up the great work boys, as I and all your plethora of Geocities followers live vicariously through your tales of travel to exotic locales (and even more exotic liquor). Cheers!"
Crazy, nutty, horrible North Korea. There was a guitar incident.
And the CIA assassinate Bob Marley?
For more–and we have a crack team of writers adding content to the website every day–go here. The G&B Swag Store is open 24/7 for your convenience.  Here's where you can subscribe to everything we do. You can listen to us on the radio every week. (Yes, there's an actual G&B Radio Network.)
We'd also love it if you left us a message at (323) 319-NERD. And if you're not already a subscriber to the podcast through iTunes, well, you're a bad, mean person. Repair your karma by doing it now.
Are you into audio production? We're always looking for jingles, stagers, memes or anything else we can use in producing the show.
PS: Please like our Facebook page. And if you're in the a "liking" mood, go here, here and here , too. Dammit, we suck at "likes." We need more. Please?