Geeks and Beats Podcast, Episode 133: Laserbrain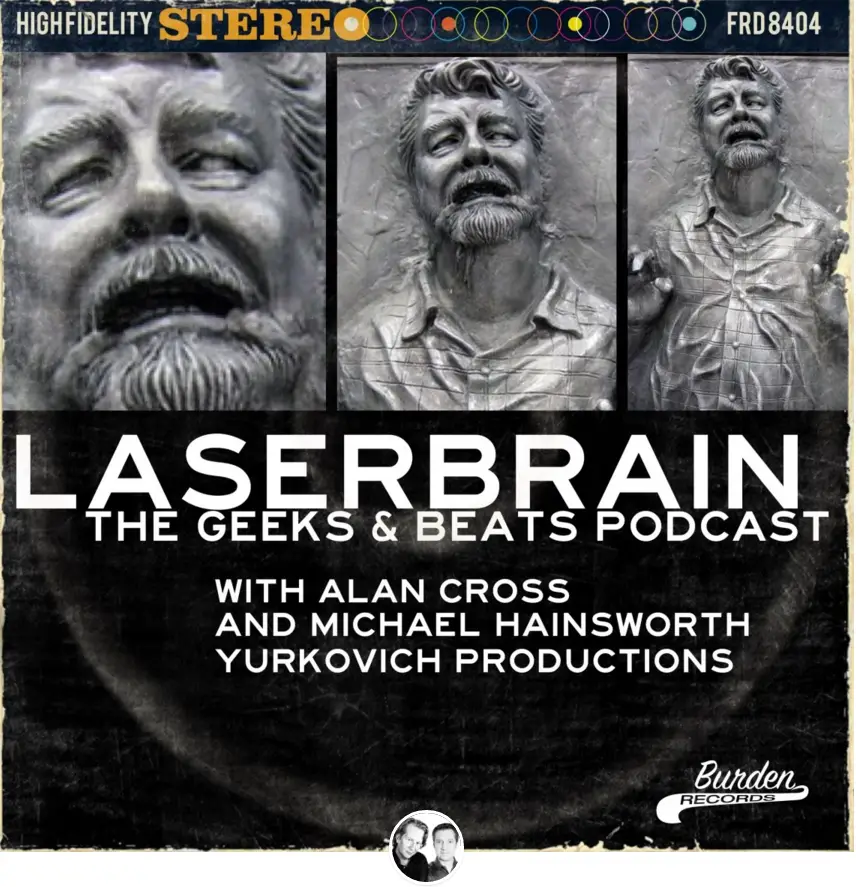 Michael is off at CES in Las Vegas this week which sounds a lot cooler than it is. The show is just too vast and too filled with junk that will never make it to market for it to be much fun. This results in 18 hour days (if he's lucky) and little time to enjoy anything else Las Vegas has to offer. Oh, and he always comes back with a terrible cold. In fact, many CESers complain of falling sick each and every year because of the density of people from all over the world. The CDC should investigate.
I, however, am back home in the cold trying to deal with the fact that for the first time in a year, I'm not going anywhere. I usually have at least three plane tickets waiting to be used for London, LA, Singapore, Japan–somewhere. But at the moment, I have nothing. I am bereft.
*Sigh*
More at the official Geeks and Beats website. Bookmark it. Now.
The G&B Swag Store is open 24/7 for your shopping convenience.  Here's where you can subscribe to everything we do. You can listen to us on the radio every week. (Yes, there's an actual G&B Radio Network.)
We'd also love it if you left us a message at (323) 319-NERD. And if you're not already a subscriber to the podcast through iTunes, well, you're a bad, mean person. Repair your karma by doing it now.
Are you into audio production? We're always looking for jingles, stagers, memes or anything else we can use in producing the show.
PS: Please like our Facebook page. And if you're in the a "liking" mood, go here, here and here , too. Dammit, we suck at "likes." We need more. Please?