Geeks and Beats Podcast, Episode 137: Scooby Snacks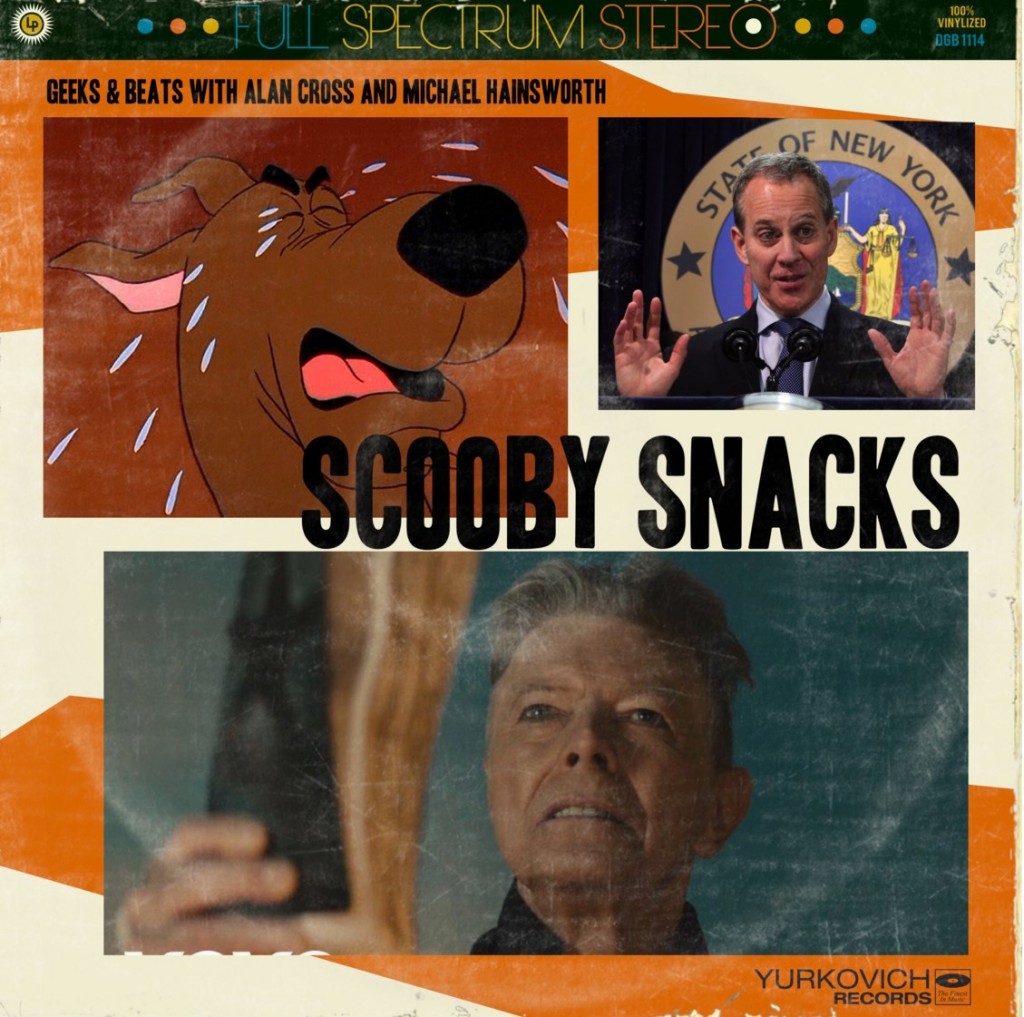 I'm back home now, but the last two weeks' worth of podcasts were done from hotel rooms, one in London near Lancaster Gate and Notting Hill and the other in Central Singapore. Five years ago, such intercontinental broadcast projection might have taken TV studios and satellite uplinks. Now you need an Internet connection, a laptop and Skype. Amazing, really.
We love our producers and interns! Co-Producer: Michael Yurkovich. Interns: Mark Altosaar, Mike MacDonald, Claud Caron, Jeff Scarsbrick, Kevin Button, Chef Mike Benninger
And as a final treat, there's this. We have no idea what to make of it.
More at the official Geeks and Beats website. Bookmark it. Now.
The G&B Swag Store is open 24/7 for your shopping convenience.  Here's where you can subscribe to everything we do. You can listen to us on the radio every week. (Yes, there's an actual G&B Radio Network.)
We'd also love it if you left us a message at (323) 319-NERD. And if you're not already a subscriber to the podcast through iTunes, well, you're a bad, mean person. Repair your karma by doing it now.
Are you into audio production? We're always looking for jingles, stagers, memes or anything else we can use in producing the show.
PS: Please like our Facebook page. And if you're in the a "liking" mood, go here, here and here , too. Dammit, we suck at "likes." We need more. Please?